Stephen K. Murphy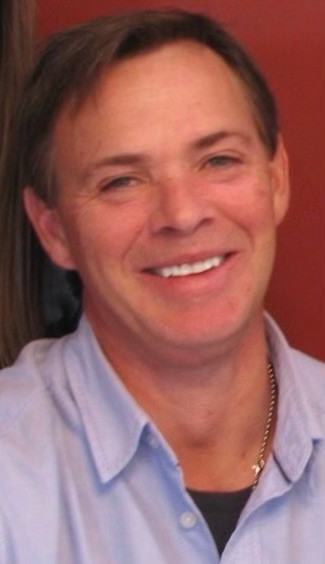 Stephen K. Murphy passed away suddenly in Manosque, France, December 29, 2020. He was born August 13, 1963 in Boston, MA to Dr. John Michael and Susan Jane Murphy.
Stephen was a 1982 Graduate of Don Bosco High School and 1989 graduate of the Massachusetts Maritime Academy. After graduating from Massachusetts Maritime Academy, Stephen spent 8 years working as an engineer on merchant marine ships, traveling all over the world.
From 1998 thru early 2006 he began work as an engineer for a division of Tuthill Corporation in Canton, MA. In 2007, Stephen began working as an engineer in the nuclear power industry, working on plants under construction in Hong Kong, Shanghai, and Abu Dhabi.
He was most recently employed as a Nuclear Project Engineer by ITER in southern France, a 35 nation collaboration to build the world's largest tokamak, a magnetic fusion device that has been designed to prove the feasibility of fusion as a large-scale and carbon-free source of energy based on the same principle that powers our Sun and stars.
He was pre-deceased by his parents Dr. John Michael and Susan Jane Murphy and his oldest sister, Mary Conti of Chevy Chase, Maryland. He is survived by his wife Alma, daughter Alzire, stepchildren Krianne Curaje of Manosque, France and Harold Curaje of the Philippines, and daughter Sydney Ellen Powell of Richmond Hill, GA,  siblings Thomas Armin Murphy and his wife Anne of Wilmington, VT, John Michael Murphy and wife Rani of Charleston, SC, Leo Eugene Murphy and wife Patricia Carolan of Milton, MA, Susan Barcelo and husband Jon Charlotte NC, Willian Vincent Murphy and wife Anne of Braintree, MA, Christopher Paul Murphy and wife Maura of Canton, MA, Richard Philip Murphy of Hanover, MA, Peter Adam Murphy and wife Mary Jane of Bridgewater, MA, Matthew David Murphy and wife Lori of Hanover, MA, 3 grandchildren, 24 nieces, nephews, and grandnieces.
Private funeral services will take place.
In lieu of flowers, donations can be made in Stephen's name to the Massachusetts Maritime Academy https://www.maritime.edu/alumni-friends/give and the American Heart Association https://www2.heart.org/site/SPageNavigator/donatenow