Rita Fiore Reif Kearney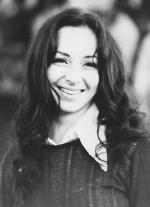 Rita Fiore Reif Kearney passed away peacefully at home in Milton in the company of her loving daughter Tiffany Kearney, granddaughter Emilia Luna Kearney Pujals, son-in-law Enrique Pujals and cousin Timothy McKenzie on January 3rd, 2021, the day after her 79th birthday. After a prolonged hospital stay, she had been in the tender care of her family at home since mid-September.

Rita is also survived by her devoted niece, Debra Drummey Bayliss; Debra's children Geoffrey, Kate, Andrew and Helen; her loving nephew William Drummey; her sisters-in-law Patti and Lorraine Kearney, her brother-in-law Jack Kearney, her nieces Courtney, Erin, Kimberly and nephew John; her cousins the Fiores, Gilbertis, McKenzies, and their families. Rita was predeceased by her loving sister, Helen Fiore Reif Ucci, who she missed deeply.    

Rita was also predeceased by the love of her life James Kearney. They were Milton High School sweethearts who were passionately married for 18 years until Jimmy's early passing in 1980. They built a beautiful life together in the restaurant and nightclub business creating multiple establishments such as Senator Kearneys, Sassafras, The Electric Circus, the Omelette Shop and California Club in Boston, Providence, Newport and Quincy. During their precious time together they lived in Massachusetts, Rhode Island and Florida. Always surrounded by friends and family, they had a blast.

Rita was a unique, creative free spirit ahead of her time who loved life and lived it fully while lovingly raising her daughter Tiffany on her own after Jimmy's passing. She loved fashion and design and as a nod to her enormous hat collection, she briefly manufactured a line of hats and accessories. She was also a certified Gemologist, studying at the Gemological Institute of America and in the North End of Boston at the North Bennet Street School.

Rita was devoted to her family, her antique farmhouse in Milton – which she and her daughter restored with love beginning in 1983 – and working on her patch of land. Everyone felt welcome in Rita's home and over the years she nurtured many people, including students that came from around the world to study. Rita loved meeting new people and was a spirited conversationalist who always made people feel accepted and listened to. She was also an animal lover, and could be spotted driving around in her vintage Mercedes with a goat in the backseat. She always had a Yorkie by her side.

Rita traveled far and wide with her family to South America and Europe, and cherished family trips to Italy. She also loved people watching in Las Vegas with her sister and family. Rita was a quintessential maker and fixer of things with an impressive collection of tools both new and old. In constant motion, she was often found doing yard work – her meditation – wearing one of her many hats. Sculpting the land and the stones, creating the beauty and legacy that will continue to surround her loved ones in her memory.

Rita's ashes will be interred with her beloved James Kearney at Milton Cemetery. A private graveside ceremony will take place Friday, January 15th at 1pm. A memorial at the house will be planned for post-Covid times.