Mario Rickerson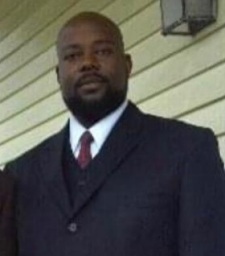 Mario Rickerson of Randolph formerly of Dorchester died on Monday, January 4, 2021.
Son of the late Gurley Rickerson and Ruby-Ann Rickerson Young. Beloved husband of Michelle Brown of Randolph. Loving father of Malaysia Vivian Rickerson of Randolph. Cherished brother of Blake Rickerson (Toni), Vivian Rickerson-Holliday (Mayfield) of Mattapan, Rick Rickerson of Everette and Shawn Young of Dorchester. Mario is also lovingly survived by many dear friends and a host of coworkers.
Mario was born, raised and educated in Boston.  He was a talented carpenter; a member of Carpenters Union Local 327 Boston.  He was a dedicated advocate for his trade.  Mario enjoyed fishing with friends and family, he loved to cook, travel, Roller skate and listen to music.  Most of all Mario loved his family who were the most important aspect of his life.  He will be missed by all who had the pleasure to have known and loved him.
Mario was a long-time union member, first with the Carpenter's Union, Local 40 and then with SEIU Local 888. He was a skilled carpenter and tradesman including during his service as a Building Maintenance Supervisor II for the Commonwealth's Division of Capital Asset Maintenance and Management (DCAMM). He was also a dedicated union leader serving as Chapter President and Chief steward for SEIU Local 888's DCAMM Chapter and as a member of the contract negotiating team for the Alliance – AFSCME/SEIU Local 888. His skill and dedication in each of these capacities will be sorely missed. His easy-going personality and bright smile made him easy to befriend. He used those same traits along with sharp wit and savvy in his advocacy for working men and women. He will be greatly missed by his union brothers and sisters. Our deepest condolences and many thoughts and prayers are extended to his entire family.
Neal O'Brien Statement
When I was a business agent for carpenters Local 33, I met Mario on a construction project in downtown Boston. We struck up a conversation and I discovered Mario was a worker advocate and between his carpentry skills and his caring for workers, I decided to stay in regular touch with Mario despite us being from local Unions. I had the chance to have discussions with Mario over time and was delighted to later discover Mario working for the Commonwealth. I had another chance to work with Mario during his employment at the Commonwealth. Naturally, Mario stepped up to again represent working people in his state job. Mario was a smart and caring individual that will be sorely missed. He touched many lives while committing his good deeds. Relatives and friends are respectfully invited to attend visiting hours on Thursday January 14th 9:00-10:00am in the Dolan Funeral Home, 1140 Washington St.
---
[JF1]ar