Elizabeth Shirlee Scott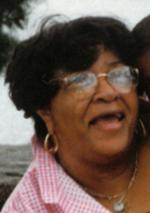 Elizabeth Shirlee Scott, 85, of Brockton passed away January 17, 2021.
Elizabeth was born on September 25, 1935 at Boston City Hospital to Elizabeth (Sheridan) and Stephen Scott. She was the youngest of two children. Her brother Raymond Scott Sr. predeceased her. Growing up in the city, Shirlee came to know many people and was a graduate of Girl's High School in Boston. As a young woman, Shirlee had two children, Richard William Scott (deceased), and Janytt Lorraine Scott.
After the death of her birth parents' she and her two children were welcomed into the arms of Leslie and Musette Gray, who with the help of their expansive family raised and nurtured her and her children to this day.
Elizabeth was a very industrious woman who began working as soon as she was able. She started her career as a launderer, where she would clean and press the clothes of many of the famous Jazz musicians who would tour Boston as she would famously say. She worked as a waitress in several bars around the city. This is where she would come to meet a lot of people who would become friends and extended family. She spent many years at Stride Rite, worked for the Commonwealth of Massachusetts as a printer, and ultimately for Pitney Bowes, where she worked as a printer for 25 years before retiring.
Lizzie, as she was also known lived a full, colorful and unconventional life. Sharp and quick witted, she could always say something to make you laugh! She had a great sense of humor! She also found great satisfaction in being made to laugh! At the same token, she was empathetic and would often listen to your problem(s) and offer sage wisdom and advice from her vast life experiences. Shirlee was generous beyond compare. She was a great provider, and fiercely protective to those she loved! She leaves behind a great legacy to which her family and friends can recall with warmth, happiness, and smiles!
Shirlee is survived by her daughter Janytt, grandchildren Darrell, Marc, Indyia (Winnie), and Michael. Great grandchildren Asia, Khari, Khamyle, Niasia and Kaiden, and great, great grandchild Tyrin Jr. Nephews Raymond Scott Jr, Dwight, Stephen, and Joseph, and niece, Tika Scott, along with a host of extended family.
A Funeral Service will be celebrated at Dolan Funeral Home, 460 Granite Avenue, EAST MILTON SQUARE, Saturday, January 23 at 12:00 PM.  Family and friends invited.  Visiting hour will be held prior to the service from 11-12 PM.  Burial Oak Lawn Cemetery.