Mary A. Flaherty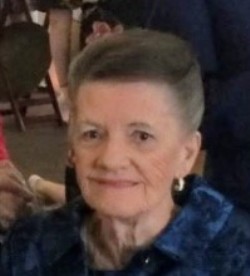 Mary A Flaherty of Dorchester passed away peacefully on December 11, 2020.
Beloved wife of the late Coleman F Flaherty. She is survived by her siblings Padraig Folan and Nora Flaherty and Sarah Fleming of Galway, Ireland, Kay Sweeney of Quincy, Bridget Fitzpatrick of Walpole. Also survived by her children, Mary Anne McDonald of Arlington, Coleman G Flaherty of Milton, Paul Flaherty of Dorchester, Noreen O'Shea of Fremont, NH, John Flaherty of Dorchester, Joseph Flaherty of Marshfield and Michael Flaherty of Hampstead, NH. She is also survived by her grandchildren, Tierney, Kelly, Colm, Jack, Brendan, Teresa, Margaret, Shannon, Thomas and Ethan. She is also survived by many nieces and nephews as well as cousins.
Mary was born on April 27, 1933 in Carraroe, Co Galway, Ireland. She had seven sisters and brothers. After moving to Boston, she worked as a Nanny for a while. A spark hit and she fell in love and married Coleman F Flaherty, also from her hometown in Ireland. They had seven children together and life got a little crazy. Mary took care of her family working overnights at Gillette for 27 years. No matter how crazy life became or how tight the income was, Mary always found love in her heart to give what she could to others. She was always there for family, friends and neighbors if someone needed a helping hand. She was loved by many and will leave a big hole behind.
Visiting Hours in the Dolan Funeral Home, 1140 Washington St., DORCHESTER LOWER MILLS, Tuesday, December 15, 4-8 PM.  Funeral Mass and Interment Private.