Lebert A. Gillespie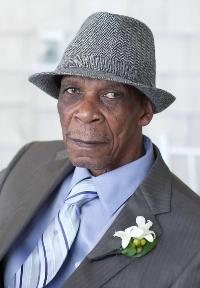 Lebert Alexander Gillespie (aka Mass Lee), passed away peacefully at home in Boston, MA. on December 3rd, 2020 at the age of 94.
Born in St Catherine, Jamaica on May 25th, 1926 to Carlton Gillespie and Leticia Walters. Lebert and his twin brother Archibald were middle children in a large, blended family. He attended the Good Hope Elementary school in Red Ground, St. Catherine. Lebert developed valuable skills that would prove most beneficial in later years. He was employed with the Bodles Agricultural Research Station of the Ministry of Industry, Commerce, Agriculture and Fisheries Jamaica. He was responsible for the engrafting of plants. His passion for agriculture continued for decades later. He dedicated his life to family, farming and raising livestock. 
Lebert is predeceased by his wife Iona and children Junita, Bruce and Warren. He leaves behind children: Neville (Patsy), Stanley (Elaine), Michael (Elaine), Morris (Simone), Beresford (Deanery), Elaine (Delroy), Beverly, Evor (Camille), Annmarie (Neville), Denise (Crosdale), Devon (Tracey), and Dawn.
Lebert was a proud grandfather to 41 grandchildren and 59 great-grandchildren, some of whom he raised like his own children. He encouraged his children and grands to be productive, stay out of trouble and be loving and kind to each others'.
In August 1995 Lebert along with his late wife Iona and youngest daughter Dawn migrated to the USA. In 2001 he became a member of the Pentecostals of Boston church pastored by Rev. Stephen Mack. Lebert was humble, kind, loving, joyful, gentle, patient, merciful and peaceful. He truly possessed all the character traits that identify true servanthood found in Matthew 5: 1-12.
Visiting hours at Dolan Funeral Home, 1140 Washington Street, DORCHESTER LOWER MILLS Friday, December 18th from 4-8 PM.  
Funeral service for the late Lebert Gillespie, will be held on Saturday December 19th, 2020 at 10 AM at Pentecostals of Boston, 1205 Hyde Park Avenue, Hyde Park.  The viewing is at 9-10AM.  Interment to follow at Forest Hills Cemetery, 95 Forest Hills Avenue, Boston, MA 02130.
Due to Covid-19 restrictions, links will be provided to observe the funeral service virtually for those who are unable to attend in person. All are asked to wear green and black in honor of the man who loved everything green.
The family of Lebert Gillespie wishes to express their deep appreciation and sincerely thank you for your kind expressions of sympathy.