Eileen (Sullivan) Shannon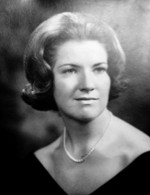 Eileen (Sullivan) Shannon, originally from Brighton, died Sunday December 27, 2020. She was 77 years old.
Ms. Shannon was a graduate of Holy Cross Academy in Brookline, MA and attended Boston University. She was the very first employee benefits coordinator at Harvard Community Health Plan. Eileen loved music, theater and travel. She shared this love with her children, grandchildren and great-grandchildren. Her wit and intellect were remarkable. Mostly, though, she loved and adored her family.
Eileen is survived by her loving daughters Lynne S. Vozzella and her husband Stanley Vozzella and Maura F. Richards and her husband Michael P. Richards, all of Milton. She was "Nan" to her grandchildren, Phoebe and Spencer Torres, Christian and Bronwyn Vozzella, and Joshua Richards, Casey Sullivan and her husband Jason, Madeline Richards and her precious great-granddaughters and great-grandson. Eileen was the daughter of the late Maurice H. and Frances C. Sullivan of Brighton, MA. Sister to Maurice H. Sullivan and his wife Vera "Penny" of Cotuit, MA and James L. Sullivan of Brighton, MA. She was predeceased by her sister Frances M. Sullivan.
A Mass of Christian Burial will be celebrated in Saint Elizabeth Church, Reedsdale Road at Randolph Avenue, Milton, Wednesday January 6 at 10:00 AM. Relatives and friends invited. Visiting hours at Dolan Funeral Home, 460 Granite Avenue, EAST MILTON SQUARE, Tuesday 4-7 PM.