Daniel F. O'Connor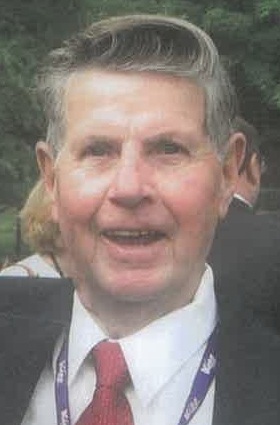 Daniel F. O'Connor, of Milton, died Wednesday April 8, 2020.
Dan is survived by his beloved wife of 64 years, Catherine "Kitty" (Kelly) O'Connor and his five children; Thomas O'Connor and his wife Kim of Milton, Daniel O'Connor Jr. of Rockland, Mary Amaru of Quincy and Falmouth, David O'Connor and his wife Mary of Dorchester and Brendan O'Connor of Quincy. Beloved Papa to Ryan and Patrick O'Connor of Milton, Brendan Amaru of San Diego, CA, Sean Amaru of Quincy & Falmouth and Matthew and Catherine "Catie" O'Connor of Dorchester.
Born in Brosna, Co. Kerry, Ireland, December 16, 1925, Dan moved to Boston in 1945 and later to Milton in 1972. He served in the US Army during the Korean War. Dan was a union electrician with Local 103 for 70 years and worked on many buildings, schools and hospitals in the Boston area, before retiring from the MBTA.
He was a Town Meeting Member in Milton for 25 years. Most important to Dan were his wife, children and grandchildren.
A private family service and burial with military honors was held in Milton Cemetery. A Memorial Mass will be celbrated in Saint Mary of the Hills Church, 29 St. Mary's Road, Milton, Wednesday December 16 at 10:00 AM. Relatives and friends invited.
In lieu of flowers, expressions of sympathy may be made in Dan's memory to Town of Milton Veteran Services, ATTN: Kevin Cook, 525 Canton Avenue, Milton, MA 02186.