Donald Lee Preston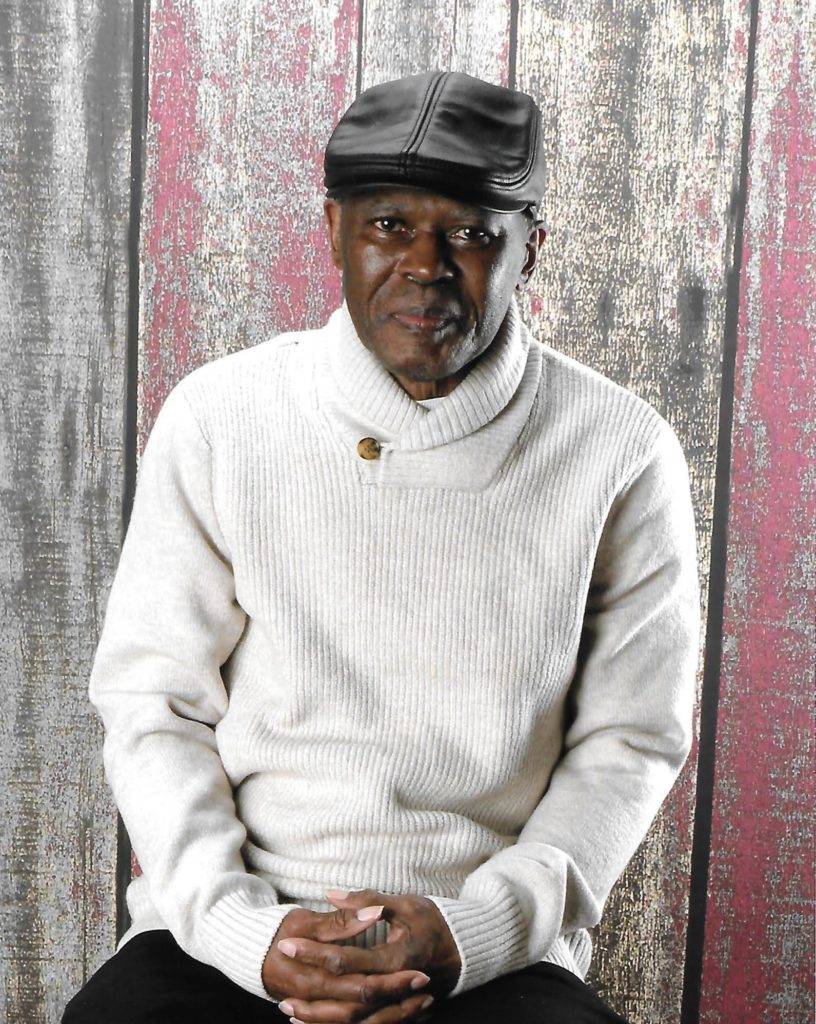 Donald Lee Preston was born June 13th, 1947 to Kenneth Lee Preston and Evelyn Crawford in Clover, SC. He is the eldest of two estranged siblings, Kathy Thomas and Reginald Crawford.
Donald began his education in South Carolina, but finished his studies within the Boston Public Schools. Soon after high school he began driving Cabs. This is where he met his best friend for 46 long years, George C. O'Neal Jr. George, affectionately known as Jr, would sometimes have his sister Barbara Ann riding along with him. Donald, affectionately known as Preston, asked who she was. She then became the love of his life and Jr had gained "a brother from another Mother."
On March 14th, 1979 Preston gained employment with the City of Boston in the Department of Public Works. In August of 1983 he and Barbara Ann were blessed with their daughter, Shaneka Nicole O'Neal. He was a devoted loving father who was always very proud of his "Little One." He never missed a violin recital, award/trophy ceremony, nor graduation. He always showed up and made his presence known. There was never a question of his love and commitment as a Father. When times turned rough due to Barbara's struggle with drug addiction he didn't buckle, fold, nor abandon his family. His focus remained the same, and by the Grace of GOD they were able to see Barbara beat her addiction in 1997.
On March 23rd, 2000 Preston and Shaneka were left to mourn the sudden passing of Barbara Ann. He wasn't sure he'd ever find love again, but he did. From this union he gained a step-daughter Djenaba Williams Jr, affectionately known as DJ. Life continued on with further blessings. Preston became a grandfather who loved spending time with his grandchildren, Daryl and little Barbara, who love their "Papa" very much. Preston loved his family unconditionally. He also loved his Cadillac's. He started with a 1992 Sedan Deville which was white with a blue top. However, the 1998 Sedan Deville which was green with a tan top was his favorite by far. He'd spend his free time washing, waxing and buffing that car. He kept his ride looking pretty spiffy with White Walled tires.
Preston was later challenged with Dementia Alzheimer's. During this time, it was evident he required further assistance. Without hesitation Shaneka stepped in as his Caretaker and made sure that same love and devotion was reciprocated as deserved. As he battled internally, she battled externally as his voice and biggest Advocate. His diagnosis was not going to define him as a Father, nor human being. He enjoyed several outings and random road trips with his family. Not to mention numerous parties and BBQ's with Jr & Diane as their oldies play in the background creating memories that we'll cherish forever.
On October 27th, 2020 Preston's battle with Dementia Alzheimer's came to an end. He was surrounded by those dearest to him as his soul departed for Eternal Paradise.
Preston leaves behind to mourn, his daughter Shaneka Nicole O'Neal of Brookline, MA. Grandchildren, Daryl Preston Killebrew III, and Barbara Ann O'Neal also of Brookline, MA. Best friend and confidant of 46 years, George Curtis O'Neal Jr & his wife Diane of Boston, MA. A host of family and friends near and far. As we are gathered here reflecting on his life, his Spirit is present as he smiles down upon us knowing he's forever loved and never forgotten.
Family and friends are respectfully invited to attend visitation on Thursday November 12, 2020 at 10:00-11:00am in the Dolan Funeral Home, 1140 Washington Street, Dorchester Lower Mills. A Celebration of Life Service will follow at 11:00am in the Dolan Funeral Home. Interment is Private.
In lieu of flowers, a donation can be made in Preston's memory to MIND, MGH Institute for Neurodegenerative Disease. Thank you.