John A. Wedgeworth Jr.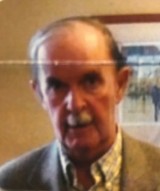 John A. Wedgeworth, Jr., 81, of South Boston passed away October 10, 2020.
Born and raised in Dorchester to the late J. Arthur and Katherine (Kiernan) Wedgeworth. John graduated from B. C. High School Class of 56'. He earned his undergraduate degree from Georgetown University in 1960 and completed his graduate studies from Columbia University majoring in Philosophy. He continued his education attending B. C. Law School. John taught for several years in the Boston and Milton School systems. He worked for the Commonwealth of MA for the Department of Mental Health and for the Maurice H. Saval Insurance Co. as a credit manager. A resident of Dorchester for several years, John moved to Quincy in the 1980s. Late member of the Wychmere Harbor Club in Harwich Port.
Loving brother of Martha W. Shields and her husband John of West Harwich. Uncle of John, Katherine, Sarah and Julie.
A Memorial Mass will be celebrated at a later date.