Earnestine Bartley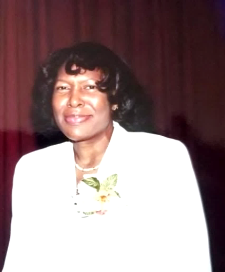 Ms. Earnestine Bartley, age 72, of Dorchester, Massachusetts transitioned from her earthly life on Wednesday, October 14, 2020 in the comfort of her own home surrounded by her family. Earnestine, lovingly known as "Earnest" was a woman of faith and a cancer survivor for over forty years.
Earnestine Bartley was born in Guyton, Georgia on January 23, 1948 to the late Dee Arthur Mack and Ruby Jewel Stewart. Shortly thereafter, her family relocated to Savannah, Georgia where she attended and graduated school from Thompkins High School in the late 1960's. Later in life she moved to Brooklyn, New York where she resided for a few years before relocating her family to Boston, Massachusetts.Earnestine was employed at Gillette in South Boston, MA for over twenty-one years and she retired as a Safety Razor Inspector. She had a superb work ethic at her place of employment and developed many cherished friendships throughout the years.
Earnestine was deeply devoted to those she loved and set the ultimate example for her children and their children. She was a central figure in the lives of her siblings. She loved to travel domestically and internationally. She often reminisced about the times she traveled to the states of Georgia, Alabama, Illinois, and elsewhere to spend time with loved ones. "Hospitality" was her middle name. Her house was open to all. Earnestine was a member of the body of Christ located at the Blue Hill Church of Christ in Mattapan, MA. Earnestine was active in the life of the church at Blue Hill Church of Christ serving on the kitchen ministry at her congregation. She would participate in various church events like Vacation Bible School, Ladies Day, Fellowship Worship Services, church picnics, plays and shopping even when her own health condition started to decline yet she remained a faithful member until her death. She was preceded in death by her sister, Willow Dean Stewart (Leroy) Heyward, Sr.; grandson, Qualan Powell, of Dorchester, MA. We will truly miss her loving spirit and smile.
She leaves to cherish her memory two loving sons: Joseph (Annette) Bartley and Torrey (LorrieAnn) Bartley, Dorchester, MA; two sisters, Cherry (Alvin) Jenkins, Annette (Dillon) Forrester, Dorchester, MA; one great-aunt Arline (James) Stewart, Savannah, GA; three grandchildren, Nicholas Bartley, Jalen Bartley, Christina Bartley, Dorchester, MA. She shared a special love and relationship with her four nephews: Anthony Stewart, Leroy (Arnita) Heyward, Jr., Keyma Mack, Alex Marquise Jenkins, and four nieces: Michelle Heyward, Dorchester, MA, and Mornica (Christopher) Landrum, Dayton, OH, and Schvonda Harrell and Genesia Harrell, Dorchester, MA.; three great-grandchildren, a host of great-nieces, great-nephews, cousins and friends.
The family of Ms. Earnestine Bartley wishes to thank the medical health associates and hospice caregivers for all their support and assistance during this most difficult time.
Funeral arrangements are being handled by Dolan Funeral Home, 1140 Washington Street, DORCHESTER LOWER MILLS, MA 02124.
Visitation will be held at the Blue Hill Church of Christ, 1505 Blue Hill Avenue, Mattapan, MA 02126 on Saturday, October 24 from 10:00 am to 11:00 am. The funeral service will be held from 11:00 am to 12:00 pm.
Interment immediately following at Cedar Grove Cemetery, 920 Adams Street, Dorchester Center, MA 02124.
The service will be live streamed, zoom link listed below.
Topic: Earnestine Bartley
UPDATED Time: Oct 24, 2020 11:00 AM Eastern Time (US and Canada)
Join Zoom Meeting
https://us02web.zoom.us/j/81148772531?pwd=VVFrU212YTB3bHVtc1NzUHhwN1RSdz09
UPDATED: Meeting ID: 840 0904 5584
UPDATED: Passcode: 550659