Dr. Joseph Marr Cronin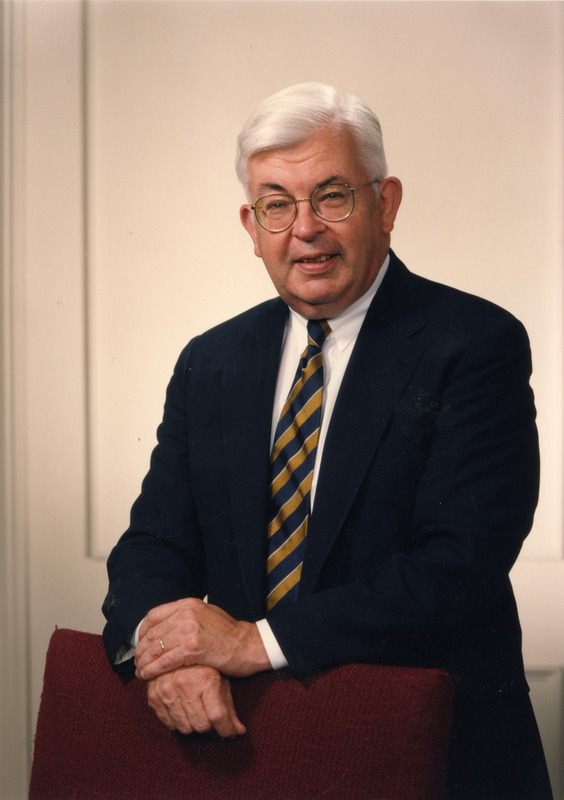 Dr. Joseph Marr Cronin, lifelong learner and educator, peacefully passed away on October 3, 2020 at the Pat Roche Hospice House in Hingham, MA after bravely living with Progressive Supranuclear Palsy (PSP) for the past five years. He celebrated his 85th birthday on August 30th.

Throughout his many years of service in education, he worked tirelessly to provide students with opportunities to succeed, regardless of their race, class, gender, and abilities. Joe understood that the strength and future of the community and nation depended on providing access to education at all levels. Joe was recognized as a distinguished academic leader with experience as a teacher, author, administrator and chief executive, as well as an expert in educational financing.

Born August 30, 1935 in Dorchester, MA to Joseph Michael Cronin and Mary Marr Cronin, Joe's education began in the Milton Public Schools until he entered BC High where he graduated in 1952. Joe went on to attend Harvard College, graduating magna cum laude in 1956 with a Bachelor of Arts and subsequently a Master of Arts in Teaching. In 1958, he married Marie (Whalen) Cronin. Joe completed a doctorate degree at Stanford University in 1965. He then returned to Harvard as an Associate Professor of Educational Administration, and Associate Dean.

Massachusetts' Governor Frank Sargent named Dr. Cronin the Commonwealth's first Secretary of Educational Affairs in 1971. He continued his leadership in education as Illinois State Superintendent of Public Instruction (1975). He returned to his home state in 1980 and assumed the role of President of the Massachusetts Higher Education Assistance Corporation. In 1991 he was chosen as the fifth President of Bentley College, now Bentley University, and remained in the role for six years.

Cronin served on various boards including the Greater Boston Chamber of Commerce, Nellie Mae Corporation, the Boston Plan for Excellence in the Public Schools, and the Friends of the John Hay National Wildlife Refuge in Newbury, NH. He was a founding member of Access, the college scholarship program for Boston public schools. He also chaired the President's Council at Mystic Aquarium. He was a founding board member of the Colonel Daniel Marr Boys & Girls Club, built in memory of his mother's brother. When he wasn't working, he enjoyed spending time with family and friends, painting, gardening, playing tennis and cheering on his favorite sports team; the Patriots and Red Sox,

He leaves two brothers, John (Maritta) of Milton, MA and Tom (Tania) of Colorado Springs, and a sister Kathy Dowd (Jim) of Webster Groves, Missouri. He was married to Marie Cronin for 47 years. He leaves their seven children: Maureen Peterson (Dwight), Kathy Cronin, and Tim Cronin (Elizabeth), all of Milton, MA, Elizabeth Cronin (Ron Shiels) of Norwood, MA, Joe Cronin (Sarah) of Hingham, MA, Anne Cronin of Arlington, VA and Patricia Fertig (Lou) of Roswell, GA. He leaves nineteen grandchildren and five great grandchildren, as well as several nieces, nephews, and their families. He also leaves his good friend, Elizabeth Cook, of Needham, MA. The family would like to thank the nurses and caregivers who assisted with his care over the past few years.

Due to COVID-19 restrictions, a private funeral mass has been planned. A memorial celebration of life will be organized when it is safe to do so.

In lieu of flowers, donations may be made to either: The Cronin Scholarship Fund at Boston College High School, Attn: Office of Institutional Advancement, 150 Morrissey Boulevard, Boston, MA 02125 or online, at www.bchigh.edu/give or Bentley University in memory of President Joe Cronin. Please mail checks to Bentley University, Office of Advancement, 175 Forest Street, Waltham, MA 02452; or online at Bentley.edu/giving.