Dorothy Jean (Dycus) Haney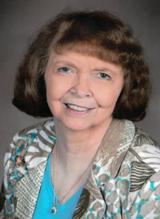 Dorothy Jean Haney, 79, died peacefully at The Dr. Ruth McLain Hospice Home in Braintree, MA on Thursday, September 3, 2020. She and her husband, J. Elliott Haney Jr., had celebrated their 60th wedding anniversary in June.
Jean Haney was the daughter of the late Roy and Ruth Dycus of Spindale and Forest City, North Carolina. Jean spent her childhood in Spindale and attended the local schools, graduating from Central High School in 1958. She received her undergraduate degree in education from Limestone College, Gaffney, South Carolina and her Master's in Education from Western Kentucky University, Bowling Green, Kentucky.
Jean taught elementary school for 25 years. She and her husband lived Owensboro, Kentucky for 20 years where they raised their family. She and Elliott later returned the Carolinas, including an enjoyable 18 years in Lake Wylie, South Carolina before they moved to Canton, Massachusetts to be closer to family. Jean enjoyed club activities, travel and bridge when she retired. She was active in local women's clubs and loved participating in organized social events, parties and dances.
In addition to her husband, Jean is survived by her son Timothy Haney, his wife Michelle, and grandchildren, Alyssa and Alex. Also, granddaughters Andrea and Carmen, daughters of a deceased son J. ( JayE ) Elliott Haney, III., brothers, Russell and Michael Dycus, their wives, Debbie and Becca, and a sister-in-law, Miriam ( Pat ) Haney Moss as well as numerous nieces and nephews.
Due to COVID-19, funeral services are being limited to the immediate family. She will be buried in North Carolina. Expressions of sympathy may be made in her honor to the Building Fund of the Rutherfordton Presbyterian Church, P. O. Box 1133, Rutherfordton, NC 28139. Link: http://www.rpcnc.org/give-online