John A. Lai Choy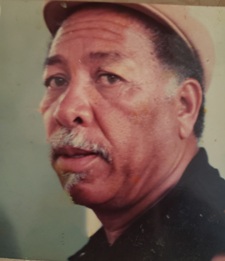 John Aqwan Lai Choy, age 94, passed away peacefully in his home on Friday, August 14, 2020.
John was the beloved husband of Theresa (Belasco) Lai Choy. Loving father of Patricia Lai Choy, Joanne Lai Choy, and Jennifer Lai Choy. Step-father of Mona Amann, Richard Belasco, and Rhea Wagner. Cherished grandfather of Charmayne Alexander, Michelle McBride, Phoebe Hall, Gregory McBride, and Joshua Anthony Hall. He is preceded in death by his 4 siblings. His sisters, Comelin Pollonais, Commoy Lai Choy, and his brothers Hinson Lai Choy, and Vernon Joseph.
Visiting hours will be held Monday, August 17, 2020 from 4-8PM at Dolan Funeral Home, 1140 Washington St., DORCHESTER LOWER MILLS. Due to Covid-19 restrictions the Mass and interment will be private.