Djovany Pierre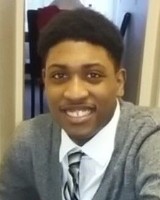 Djovany Pierre, 21, of Roxbury, was found Friday August 14, 2020 after a sudden and tragic accident.
Djovany was an honest, hard-working and very loving young man and father. He would always put a smile on your face and cheer you up if you were down. He is a true legend to family and friends. Those who knew Djovany, even just a little, lost a shining light in their lives.
He will be missed by his beautiful daughter Janelle, loving parents Mirlene Villarcon-Dorsainville and Rubens Pierre and cherished sisters Ashley Pierre and Merlinda Villarcon, and many aunts, uncles, cousins and great friends.
Visiting hours will be Tuesday, August 25, 2020 from 8:30-10:30 AM at Dolan Funeral Home, 1140 Washington Street, DORCHESTER LOWER MILLS. Funeral Service and Burial will be private.