Cornelius Joseph Sullivan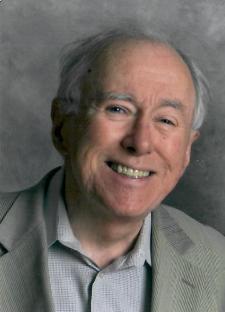 Cornelius Joseph Sullivan was born in Dorchester Massachusetts to Cornelius and Delia Sullivan. He was the eldest son, followed by Joseph, John, and Mary. Growing up, Neil helped support the family through a variety of jobs including shoeshine and newspaper boy, but his ambition was to be an attorney. 
Neil was the first college graduate in his family and continued on to Boston College Law School after serving in Vietnam.
In November 1968, Neil crashed a party at Boston College where he spotted his future wife. Always one to think on his feet, Neil introduced himself to Brenda by asking if she knew the capital of Outer Mongolia (she did). Three days later, he asked for her hand. In his words, meeting Brenda was the best thing to ever happen to him. They celebrated their 50th wedding anniversary on July 11th.
Neil and Brenda raised six children together: Elizabeth, Kathleen, Meghan, Conor, Brian, and Carolyn. They founded the law practice Sullivan & Walsh and were active in the Operation Rescue movement. Neil was a born trial lawyer, who relished representing the underdog and challenging the government and big interests.
Neil was the president of the Copley Society of Boston, the Deputy Director of the Massachusetts Arts Council, and an avid supporter of the Society of Arts and Crafts. He was a devoted congregant of Saint Gregory's Church, acting as a Lector and a Eucharistic Minister, in addition to playing Santa Claus at the school Christmas fair. Neil was a storyteller and would entertain kids with tales of rain-soaked teddy bears, giant alien slugs, and royal magicians. His fanciful stories explored themes of compassion, cooperation, and free will.
Neil died peacefully on August 1st, surrounded by his family. He is survived by his wife; his six children; their spouses Muneeb, John, Kerry-Ann, and Matthew; his grandchildren Jack, Brendan, Eamon, Therese, Julianne, and Tajuddin; as well as many nieces and nephews.
Visiting hours will be on Friday 9:00am-10:30am in the Dolan Funeral Home, 1140 Washington Street, Dorchester Lower Mills.
Due to current pandemic protocols for large gatherings, the Funeral Mass and interment will be private.
In lieu of flowers, please send donations to St. Gregory's Catholic Church, 2215 Dorchester Avenue, Dorchester, MA 02124.