Travis Shawn Tuplin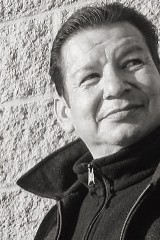 Travis Shawn Tuplin, 55, of Dorchester, left this world unexpectedly on July 17, 2020.
Born on December 5, 1964 in Boston. Travis leaves behind his beloved wife Tracy of 19 years and his 3 beautiful children, Jared and his wife Shannon of South Boston, Skyler and Sierra-Rose both of Boston. Dear Brother of Nick (Rose), Terry (Sue), Jeffrey (Amelia), Lorraine (Joe), Peter, Patricia, Mark, Martha (Tom), Luke (Carrie), Phillip, April (Chris). He is also survived by his 44 nieces and nephews and his father-in-law Murray McDonald. Travis was predeceased by his parents Rubin & Hazel Tuplin, Uncle Pee Wee & Mother-in-law Timmy McDonald.
A Memorial Visitation will be held at Dolan Funeral Home, 1140 Washington Street, DORCHESTER LOWER MILLS, Sunday August 2 from 1-5 PM. Family and friends invited. Interment will be private.
"The past is a great place and I don't want to erase it or regret it, but I don't want to be its prisoner either."
-Mick Jagger.