Denise "Sunset" Mesidor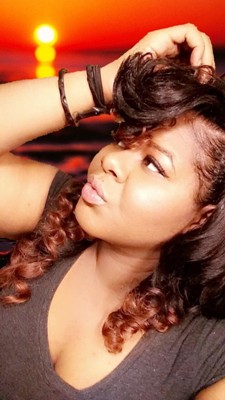 Denise Renee Mesidor, 30, of Boston, passed away unexpectedly, Friday July 10, 2020. 
Born September12, 1989, in Boston, Massachusetts she was the daughter of Pierre Charles Mesidor and the late Micheline (Mamousette) Mesidor.
Denise attended Higginson Elementary School, Curley Middle School and Dorchester High School. Denise later attended Bunker Hill Community College where she earned a Medical Assistant certification. She had an overwhelming passion to care for others, which was evident through her work with children at Preschool Village. Denise's dedication, loyalty, and love was always on full display when around family, friends, and coworkers.
She had a number of interests in life from her love of music, dance, to precise braiding and hair care skills. Her warm smile, boisterous laugh, and a beautiful heart that could light up a room.
Although we are saddened by Denise's unexpected death, we should be comforted knowing her new journey will be just as beautiful and bright, although it is still difficult to say goodbye. Denise was the most beautiful "Sunset" that we had ever seen and lives within us.
She is survived by her father Pierre Charles Mesidor. Sisters Valomy Mamousette, Bianca Paul, Barbara Mesidor, Charmaine Jones, Charlie Mesidor, and Charlys Mesidor. Brothers Abednego Mamousette and Roosevelt Mamousette and 16 nieces and nephews. Also the families Bazile, Daniel, Jones, Lenatus, Leonard, Mamouzette, Mesidor, Obas, Paillant, Rene, St.Fleur, St.Jean, and Theodore,
Viewing will be held at Dolan Funeral Home on Tuesday July 21, 2020 at 8:30 AM, 1140 Washington St., DORCHESTER LOWER MILLS. A Mass of Christian Burial will be celebrated at 10:00 AM at St. Angela Church, 1540 Blue Hill Ave, Interment will follow in Oak Lawn Cemetery, 427 Cummins Highway, Roslindale, MA.