Matthew Steven Harker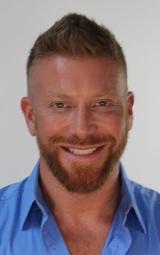 Matthew Steven Harker passed away in his sleep while at his home in Dorchester, Massachusetts early Sunday morning, May 31, 2020. Although tragic and unexpected, his passing was peaceful and without pain. Matthew was a cherished son, brother, friend and partner. He is already desperately missed by all those who loved him. 
Matthew was many things to many people. Among his most universally known and beloved attributes were his creativity, generosity and loyalty. Perhaps his greatest gift was how present he was with those around him. When Matt's eyes or love stopped on you, they would make you feel like you were the only person in the room. He was passionate and purposeful in all that he did, and earned every accomplishment to his name with hard work and scrappy dedication. He built a beautiful life for himself focused on the people and things that he loved most.
From an early age, Matthew was a bon vivant, a term he first learned while watching Julia Child's cooking series as a young boy – one of his favorite shows. He loved beautiful things and delicious food. He loved a good time and made those around him laugh easily and often. These traits would continue throughout Matt's life. Whether an indulgent day on a sandy beach, a decadent dessert for two, or a hearty laugh, Matt enjoyed life.
Matthew spent his childhood in Vineland, New Jersey, a small town that simultaneously grounded him and left him wanting more. He graduated from Sacred Heart High School, where he was a friend to many and a cornerstone of countless clubs and activities. Matthew was involved in theater and public speaking, winning numerous starring roles and many awards for his exceptional performances. He lit up the stage with his presence and his voice. He was also an active part of the school community as a leader in the Samaritan Club, a member of the Student Government Association, and a recipient of the Congressional Medal of Service.
After high school, Matt attended Emerson University where he thrived on and off the stage. He combined his great loves – talking and acting – and created a major: Public Relations and Theater. He made friends easily and traveled every chance he got. After graduation, Matthew pursued his love of acting professionally and landed roles in television, commercials and film. After a few years of headshots and call backs, Matthew put down the Hollywood hustle and realized that his love of art and creating could be satisfied in other ways.
He went back to school at Johnson & Wales University for a degree in culinary arts, specializing in nutrition and food science. He went on to cook in kitchens across the country, honing his skills with every slice, sip and stir. Matthew thrived in the kitchen and finally felt at home in a professional sense. He was passionate about using local and sustainably sourced ingredients, and was a member of The Chef's Collaborative, a network of leading chefs working to change the landscape of food. His entrepreneurial spirit led him to create his own culinary company, and his natural talent catapulted him to be named Boston's Best Private Chef by Boston Magazine. He also was selected to appear on an episode of the hit television show Chopped, where he wowed the judges with his flavors and dazzled the audience with his charm.
When he wasn't cooking for others, he was cooking in moms kitchen during holidays, family gatherings, and surprise visits. He loved traveling in search of food for himself. Every chance he got he was off on a plane, a motorcycle, a camel to explore far flung corners of the world and the flavors that came with them. He loved new places and experiences. He believed in the goodness of people and that the best way to really know others was by exploring their kitchens. Matthew made food art. He made cooking a show. He was as much a creator as a chef, as much a caregiver as a cook. He didn't just feed people, he nourished them. He entertained and engaged them with each plate. He loved them with each bite.
Matt loved going for a long drive with the top off his Jeep. He adored his sweet, spoiled dogs, including his best bud, Bruce. Matt worked hard in the gym taking great pride in using the body he was given. While he was drawn to the buzz of a city, he also loved the outdoors. Whether at the beach or in the woods, he found great peace in nature. Matt was a proud member of the LGBTQ community. He was an activist, an ally and friend to many when they needed him most.
Matt is survived by his loving mother Denise Varquez-Hoffman and father Tim Hoffman; his brother Shane Ferguson and sisters Nicki Carnes and Beth Johnston; and many aunts, uncles, and cousins. He also leaves behind a family of friends who love him dearly.
A celebration of life will take place in the Boston area at a future date. In lieu of flowers, please make a donation to the Chef Matt Scholarship Fund (https://gf.me/u/x6c978) or the M25 Initiative (https://www.m25initiative.org/). To best honor Matt's legacy, please eat well and love big. The world is a darker and less delicious place for his light having gone out. But in the time that he got, Matt lived a beautiful life filled with purpose and pleasure. May everyone be so loved and lucky.