Mary Elizabeth Kelliher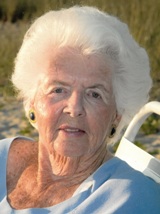 Beloved mother, grandmother, sister and teacher
Mary Elizabeth (Pierce) Kelliher passed away peacefully on June 16, 2020. She was 87.
Mary was predeceased by her husband of 43 years Charles F. Kelliher and her son Michael J. Kelliher. She was dearly loved by daughters Michelle Kelliher Lane of Wellesley, Margaret Foley of Southborough and Suzanne Steffens of Concord and by sons-in-law Paul Lane Jr, Daniel Foley and Peter Steffens. She is survived by nine grandchildren Paul (III), Elizabeth and Caroline Lane, Christen and Brendan Foley, Alexandra, Abigail, William and Kate Steffens. Mary was predeceased by her brother Richard Pierce and sister Margaret Pierce. She is survived by her loving sister Katherine and her husband Robert Whyte of Lexington and her sister-in-law Mary (Burke) Pierce of Cumberland, RI and several wonderful nieces and nephews.
Mary graduated from Mount Saint Joseph's Academy and Boston State Teachers College. She taught kindergarten for many years in Boston and then nursery school at the Carriage House School in Milton until she retired. In addition to her family, Mary loved to read, garden and travel.
Services are private. Burial Milton Cemetery.
In lieu of flowers, donations may be made to the Retired Sisters of St. Joseph of Boston, 637 Cambridge St., Boston, MA 02135