Barbara Ann (Murdock) Harnden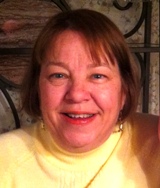 Barbara Ann (Murdock) Harnden of Milton died on Thursday, June 25, 2020, passing away peacefully at home after a valiant seven-year battle with cancer.  She was 63 years old. 
Born September 15, 1956 to the late Vincent and Virginia Murdock, she was raised in Milton, graduated Milton High School in 1974 and graduated the University of Massachusetts-Amherst in 1978.
Beloved wife of Kevin Harnden, Barbara was the loving mother of Charles Harnden and his wife Amanda of Easton, Erin Harnden Young and her husband Barry of Braintree and Jonathan Harnden and his wife Vicky of Pembroke. She was the cherished grandmother of Allison and Nicholas Young and Jacob and Lexia Harnden. She is also survived by her three sisters Virginia (Chester) Freeman of Quincy, Carolyn (Rodney) Fritz of Milton and Jane Murdock of Houston, Texas, and her adoring nephews and nieces – Andrew, John and Christopher Freeman, Anna, Joseph and Neal Fritz, Laura Duplissis and Andrew LeBrun.
Barbara worked for many years performing billing and analysis in nursing home settings, and for Medicare and Medicaid in Massachusetts with Hewlett-Packard and later with Maximus, Inc., retiring in 2018. She also worked for DeWolfe Real Estate in Milton. But her favorite job was undoubtedly back in the 1970s and early 1980s when she worked for the Hendrie's Ice Cream Plant in Milton, making ice cream novelties and happily driving a forklift.
Barbara's family meant everything to her. She and Kevin hosted countless family birthdays, Christmas Eve festivities, and Easter brunches. They enjoyed their many summer vacations to the mountains of New Hampshire, as well as visits to Bermuda and any local golf course that would allow them to hack up the turf. They were also 30 year members of the Cunningham Couples Club bowling league. Ever cheerful and optimistic, throughout her life Barbara made and kept wonderful friends everywhere she went. Her UMass friends aptly nicknamed her "Bubbles."
Her family is especially grateful to her dear friends Judy & Phil Santosuosso, Ann and George Noonan, and Jane Driscoll for their unfailing kindness, love and support during her illness, and also most grateful to the First Parish Unitarian-Universalist and First Congregational Churches of Milton, their pastors, staffs and congregations for the great comfort, support and many prayers they so generously provided.
A private family service was held. A memorial service will be held for family and friends at a later date.
In lieu of flowers, donations may be made in Barbara's memory to: St. Jude's Children's Research Hospital, 501 St. Jude Place, Memphis, TN 38105