Claire Lorraine (Journay) McSorley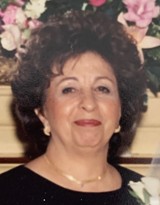 Claire J. McSorley died peacefully on May 23, 2020 at the age of 86.
Daughter of the late Josephine (Barone) and Arthur Journay, loving sister to the late Arthur Junior, born in South Boston, lifelong resident of Milton MA. Graduate of Milton High School, received her BS in Education from Wheelock College, and her Masters of Education at Boston University. She also completed studies in financial management at Harvard University and received her Real Estate Brokers license from The Lee Institute.

Claire had a passion for learning and teaching. She spent most of her life as an elementary school teacher as well as a reading specialist for public and private schools throughout the metropolitan Boston area. Later in her career she taught English as a Second Language, worked as a Real Estate broker, and studied and worked in business marketing. She loved to spend her time helping others by volunteering for many organizations, including Milton Schools PTO,  Pine Street Inn,  Italian Circolo, and served as President of the Milton Arts Council.

She was an incredible example of love strength and kindness. Spending time with her family was her greatest joy. Survived by her three loving daughters and their spouses, Susan Higgins and her husband Shawn, Martha Susi and her husband Joseph and Deborah McSorley and former son in law Peter Kery. Ten Grandchildren, Tanya, Ashley and her life partner Alan, Sean Christopher and his wife Kylie, Jeremi, Cory Higgins; Lydia & Michael Susi; Joshua, Lucas and Evan Kery; Two Great grandchildren, Arianna & Abygail.

Services will be private.  Burial Milton Cemetery.