Carole M. Sessine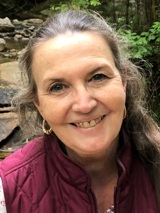 Carole M. (Morris) Sessine of Pembroke passed away on April 30, 2020.  Beloved wife of Michael Sessine.  Loving mother of Alexandra and Michael Sessine all of Pembroke.  Sister of late Johanna Brennan and Philip Morris.  Daughter of the late Philip and Joan Morris.  Carole is also lovingly survived my many nieces, nephews and cousins.  She will be missed by all who had the pleasure to have known and loved her.
Carole was born in Milton and raised in Braintree. She was a graduate of Braintree High School. Besides taking care of her family, Carole loved gardening and caring for her wild birds, swapping fashion tips with her daughter, discussing the day's events with her son and watching her favorite TV shows with her husband on Friday nights. She will be sorely missed but live in our hearts forever. Carole took a lot of pride in her Irish heritage and loved to celebrate it and learn more about it. The most important part of Carole's life was her family; her husband and children were truly the cornerstone of her life.
Due to the restrictions of Covid-19 funeral services for Carole are private. A celebration of her life will be planned for a later date. Interment in Pembroke Cemetery, Pembroke.