Roger Jean-Baptiste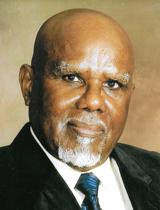 Mr. Roger Jean Baptiste passed away on April 12, 2020. He is survived byRachelle Jean-Louis and husband, Raud Jean-Louis and grandchildren, Reed and Raeanna Jean-Louis; the family of his long-time companion Madeline Barnes (Eve Strother, Chris Barnes, Gayle and William Baxter); many nieces and nephews Micheline and Lionel Edouard, Guerda Jean-Baptiste, Evita Jean-Baptiste, Marie Lourdes Jean-Baptiste, Mirna and Nesly Beauzil, Betty and Raymond Barbe; Dominique Jean-Baptiste; Johanne and Dr. Faublas Joseph, Josaphat and Dr. Syndie Celestin, Rose-Marie Bonometre, Yanick Bonometre; Ketly and Gerard Chantz; Ernst Bonometre and Gislaine Joseph, Hugues Jean-Baptiste, Ronald Jean-Baptiste, Marjorie Jean-Baptiste, Pierre-Line Jean-Baptiste; Sisters In-LawTherese St. Val and Simone Picard Jean-Baptiste; Lisa Gilgeours, Vayola Lindor and Marie-George Labranche and all of their children and families.
Roger was born in Jeremie, Haiti. He went to catholic schools and worked there until he came to the United States and became a citizen. He was talented at whatever work he obtained. He developed a true mastery of welding despite no early or formal training. To him it was art and something to conquer. He worked at many New York and Massachusetts factories and shipyards including General Electric in Lynn and the shipyards in Quincy.
Roger loved traveling, dancing, games of chance, and was a tasteful dresser.  Later in life he understood the value of healthy food and medicines.  He could cook very well and took exercise seriously.  He was also a cancer survivor. He was ever optimistic, slow to complain, hopeful, and strong willed.  
In lieu of flowers please donate to Ethos, 555 Amory Street, Jamaica Plain, MA 02130, https://www.ethocare.org/donate-now-2/