Paul Poirier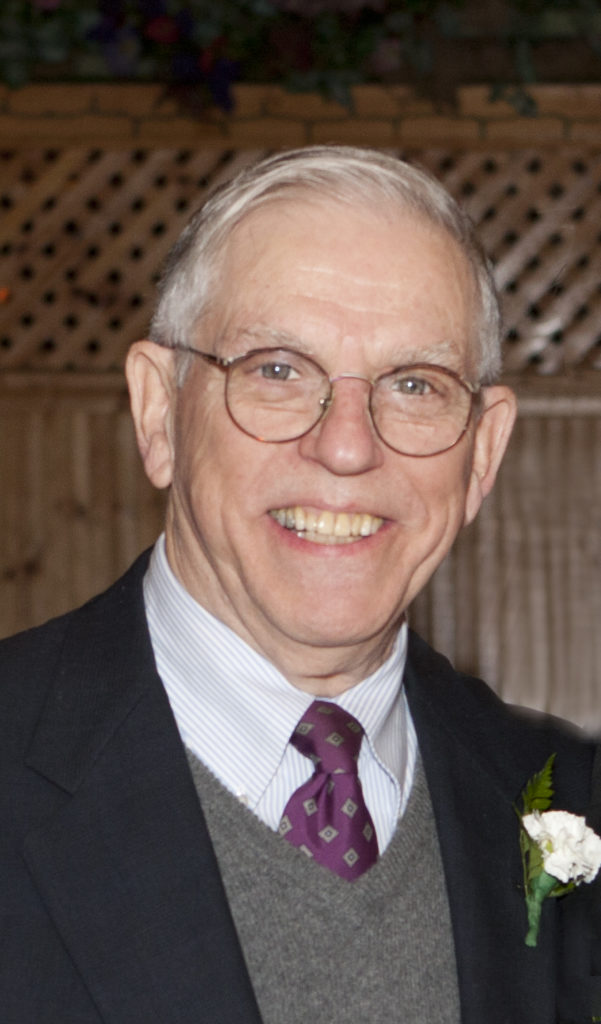 Paul Poirier of Wayland, Massachusetts passed away on April 16, 2020 at the age of 88.
Paul is predeceased by his parents, Henry and Eva (Babineau) Poirier of Waltham, Massachusetts, and his brothers Norman Poirier of Waltham, Massachusetts and Roger Poirier of Bolsters Mills, Maine.  He is also predeceased by his partner of 45 years, Brenda Bell, of Chelmsford, Massachusetts, and his daughter, Cynthia Jeanne Doherty, of Blackstone, Massachusetts.  Mr. Poirier is survived by his children and their spouses:  Kimberly Avila and her husband Kevin, of Hudson, Massachusetts; Sharyn Piché and her husband Guy, of Houston, Texas; John (Jack) Poirier and his wife Monique, of Wayland, Massachusetts; and Andrea Cronin and her husband George, of Framingham, Massachusetts.  He is also survived by 13 grandchildren:  Patrick Burke, Andrew Burke, Lyn Penney, Elizbeth Leis, Brianna Forteich-Piché , Justin Piché , Melanie Piché  Miller, Rachelle Poirier, Nicole Poirier, Renée Poirier, Matt Cronin, Nick Cronin and Mark Cronin; and ten great-grandchildren, Sophie, Mason, Parker, Khloe, Sadie, Ellie, Nora, Rowan, Salix and Juniper.
Paul was a U.S. Army Veteran and served in Germany during the Korean War. Sgt. Poirier was responsible for intercepting Morse Code messages for the intelligence team, and was honorably discharged in 1955.
After his time in the Army, he attended Northeastern University where he earned a Bachelors of Business Administration in Engineering and Management (1961) and an MBA (1965). Paul was a mechanical engineer for Raytheon Company for 46 years where he was one of the developers in the missile division. He thoroughly enjoyed his career with Raytheon and would often reminisce about his travels, both nationally and internationally, with his team. Those who worked with him enjoyed his dedication, work ethic, sense of humor, and unwavering commitment to treating people honestly and fairly. He was quick with a joke, and was a great friend, but he had no tolerance of unjust behavior. He was very proud of his accomplishments with Raytheon and retired from the company in 1992.
Paul had a deep love for Bluegrass music, and was able to play the guitar, ukulele, banjo and harmonica. He could often be heard whistling while he worked, a talent he passed along to quite a few family members. Paul was member of the Cochituate Canoe Club and enjoyed white water kayaking and canoeing with his family. After retirement he volunteered at the Hemenway School in Framingham to teach math to fifth graders (part time).
Paul was a loyal friend and father who was the first to offer help whenever needed. He would tackle all projects first by making a list on a piece of paper or a paper napkin; a flow chart or diagram; and analyze all options for the best possible outcome. Any project, no matter how large or small, significant or insignificant, all received his same thorough, thoughtful and analytical assessment – all with unwavering devotion.
Mr. Poirier was immeasurably proud of his children and would often tell them that. He enjoyed time spent with his family and friends, and loved a good joke. He had a great smile and a quick laugh, and was always interested in what others had to say. His love for his family and friends was felt by all, and will be deeply missed by all who knew him.
Paul's children take comfort that his daughter, Cindy, walked with him on his final journey home on April 16th, the third-year anniversary of her passing. Funeral arrangements are private, but donations may be made in his memory to St Jude's Children's Hospital.