Marie Montilia Milfort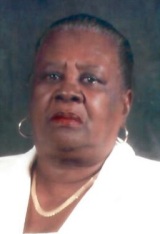 Marie Montilia Milfort of Dorchester passed away on April 23, 2020. She was born in La Plaine, Haiti. She was the mother of Jean Jackson Janvier, Marie Ilviger Janvier, Jean Reserve Janvier and the late Marieta Janvier and Kettely Janvier. Marie was the grandmother of 14 grandchildren, 11 great-grandchildren and 2 great-great grandchildren.
Marie was woman who was dedicated to her family . She was a talented seamstress and successful business woman. She enjoyed cooking, reading and attending Forever Young Day Program. She will be missed by her family and friends.
Due to the restrictions of Covid-19 Marie's funeral services are private. Interment in Oak Lawn Cemetery, Boston.