Jesse L. Corbin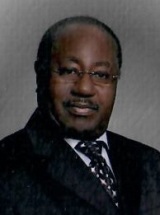 Jesse L. Corbin, 77, of Myrtle Beach, SC, formerly of Boston, passed away peacefully on Friday, April 24, 2020.
He was born on May 12, 1942, in Newport News, VA to Rosetta Floyd and Stafford Leroy Ward. He was educated in local schools before relocating to Boston, MA. He received his G.E.D. from Roxbury Community College (RCC) then continued learning the rest of his life. He joined the Army National Guard.
Jesse attended New England Institute of Applied Arts & Sciences in the field of Mortuary/Funeral Science. In the 1970s & early 1980s, he was certified & recertified as an Embalmer & Funeral Director. He worked at Boston City Hospital in Pathology for over 20 years. There he met his beloved Helen the Love of his Life. Helen Henry worked in the laundry at Boston City Hospital.  On November 7, 1965, Jesse & Helen were married. Together they opened Jesse L. Corbin Funeral Home in Mattapan, MA. He also started Corbin Removal to transport the deceased to various destinations.
He acquired his CDL & started Corbin Trucking service. He operated the trucking company for a few years but kept his CDL for the remainder of his life. He was a Deacon at Holy Tabernacle church. He belonged to the Mason Lodge #10 as a Master Mason under the jurisdiction of George Washington Carver Grand Lodge Inc. AF & AM Boston, MA. In 1978, he received an award for saving a person's life during a treacherous winter storm. He ran for State Representative. He did not win but enjoyed the experience.
After a couple decades owning their funeral  home, Jesse & Helen sold the business in 2005. They retired to Myrtle Beach, SC. Jesse continued to work & follow his interests after retirement. He received his Black Belt in karate. Jesse drove trucks again for C.R England in SC. He worked for Precision Southeast, Inc. in SC. Jesse's life was filled with determination, optimism & hard work. His family will miss him dearly. 
Jesse is survived by his daughter Sharon P. Corbin, son Curtis Sanders, granddaughter Natasha L. Corbin, brothers Thomas Floyd, David M. Floyd, Ernie Floyd, Dana P. Floyd, Edward Ward; sisters Patricia Floyd, Lucille Ward. Jesse is also survived by numerous aunts, uncles, cousins, nieces, nephews & grandchildren that he loved & we loved dearly.
Jesse is predeceased by Helen Corbin, Stafford L. Ward, Rosetta Corbin Floyd, William (Henry) Corbin, Timothy Corbin.
Private family funeral services will be followed by burial in Forestt Hills Cemetery, Boston.