James Albin Baranowski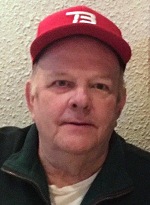 James Albin Baranowski, of Milton, died at home Monday April 6th 2020.
Born October 15, 1945 son of the late Albin and Henrietta Baranowski of Milton. Beloved husband of Christine Mary (MacDonald) Baranowski. Loving, caring, kindest and most wonderful father to Amy Christine Warburton of Canton and James Colin "Jamie" Baranowski and his wife Ruby Santos Baranowski of Foxboro. Loving, proud and supportive Grampie to his 3 grandchildren Matthew James Stevens, Noelle Faith and Morgan Christine Warburton of Canton. They were his world, he loved cooking his famous French Toast.
He married the girl next door, his best friend and love of his life, they were to celebrate 50 years of marriage this fall. He proposed at the Boston Garden in 1969 during a Bruins game, Bobby Orr scored a goal and in the excitement Christine jumped up and the ring dropped to the ground and thankfully not off the balcony, the crowd in the stands help find the ring and the rest is history.
He graduated from Newman High School and Burdett College. He served in the National Guard 1967-1972. His career was commercial and residential real estate for the Flatley Company, Shaw's Supermarkets and he was the owner of Albar Realty with his late father.
Jim "The Baran" was a devoted parent and coach for all his children's sports: soccer, baseball and hockey. He was most proud of his son Jamie playing hockey for Baystate Games, Boston Elite, New England Elite, Milton High Varsity, with tournaments in Montreal and Quebec. He was his daughter's greatest fan and would always say "my daughter Amy, she can do anything" and every chance he had would refer to her as my daughter the nurse.
He raised his children with family bonds and values independence, strong willed and always provided positive encouragement every step of the way. He is survived by many relatives and friends, most still from childhood. If you were a friend of Jim, you were a friend for life. He enjoyed racquetball at Playoffs, Regina's in the North End, La Scala in Randolph, watching the Patriots, and had a love for antique cars. Jim is still a member of "The Walnuts" at the Cunningham Park Wall.
He will be missed greatly, there is no one like him. Generous, kind and thoughtful. He would do anything for anyone. He was our rock, our life, our love and to so many others a friend.
A private funeral service and interment in Milton Cemetery was held. A celebration of Jim's life will be held at a later date.