Exilia Pervin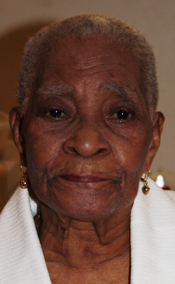 Exilia Pervin also known as "Ya Ya" of Mattapan Passed away on April 7, 2020. She was a loving mother of Marie Nicole Ulysse, Wilfrid Ulysse, Elizabeth Ulysse Carius, Ginette Ulysse and Victor Ulysse. Beloved sister of Anovia Pervin. Cherished grandmother of 15 grandchildren, 1 great-grandchild, 9 nieces and nephews and many friends and extended family.
Exilia was a devoted Catholic, she was a daily communicant at St. Angela Church in Mattapan where everyone knew her name. She loved to cook and entertain for her family and friends. She was a dear caretaker to many. She will be missed by all who had the pleasure to have known her.
Due to the current Covid-19 restrictions Exilia's funeral services are private. Private interment in Cedar Grove Cemetery, Boston.