Yolene Antoine-Neptune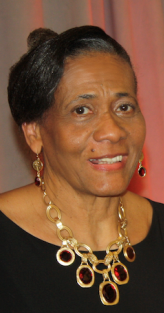 On Thursday, March 19, 2020, Yolène Antoine-Neptune of Milton, MA, more lovingly known as "Lèlène" to family and friends, passed away peacefully at the age of 70 after having spent her final hours with her beloved children.
An immigrant to Boston in 1978, Yolène was born in Jacmel, Haiti and raised as 1 of 8 children in Port-au-Prince by her late mother, Lucie Olga Antoine. She is survived by her husband, Louis Oswald Neptune, her two children, Anthony and Djevna Neptune, as well as her 3 aunts, 5 siblings, and many nieces and nephews.
Yolène went to primary school at Ecole Marie Reine Immaculee in her hometown. She then completed her secondary school education at Lycee des Jeunes Filles in Jacmel followed by College Honore Fery in Port-au-Prince. She completed her Bachelors in Nursing at L'Ecole Nationale D'infirmiere D'Haiti. She then completed two years of residency, her first at Saint Michel Hospital and her second at Universite D'etat D'Haiti Hospital. Yolène worked as a Registered Nurse in healthcare facilities throughout the metro-Boston area, including Mattapan Hospital and Laurel Ridge, and finished her career at Boston Public Health Commission as a visiting nurse in the Healthy Baby Healthy Child program.
When she was not providing compassionate care to her patients, Yolène could be found enjoying her love of sports and music. She enjoyed watching all sports and cheering for her favorite teams and players. Her zest for life was only matched by her desire to bring joy to others, which included serenading her relatives and friends at family gatherings or visiting the elderly in her community.
Due to safety restrictions in accordance with the COVID-19 emergency, a private funeral service will be held with interment to follow at Milton Cemetery. The Neptune Family looks forward to celebrating Yolène's life with a public memorial service to be announced at a later date.
In lieu of flowers, please consider a donation in the form of a tribute gift to the Alzheimer's Association donated in memory of our dear mother, wife, relative, and friend, Yolène Antoine-Neptune.