Michael G. Beeler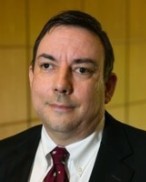 Michael G. Beeler of Dedham died suddenly on March 12, 2020, he was 58.  Beloved husband of Penny Kozol of Dedham.  Son of Barbara Beeler and the late John Beeler.  Loving brother of Kathryn "Kate" Salas and Elizabeth "Liz" Slevin.  Brother in law of Steve Salas and Angela Beeler.   Michael was also lovingly survived by nieces, nephews and dear friends.
Michael was a self-employed software consultant and owner of MGBTech, Inc. He loved to entertain, spend time with his family and was an amazing cook. Most of all Mike cherished his wife Penny and their two Cats. He will be missed by all who had the pleasure to have known and loved him.
Interment will be private.  A celebration of Michael's life will be held at later date.