Douglas S. King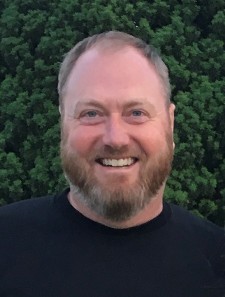 Douglas S. King "Scott" of Canton passed away suddenly Wednesday, March 4, 2020 at the age of 52. 
Scott is survived by his wife Becky of 25 years and his three daughters, Emily, Abby, and Molly all of Canton; his parents, Claire R. (Denton) and Douglas A. King of North Easton; his brother Daniel King of California; his sister Deborah Kettner of Mattapoisett; several nieces and nephews; and countless friends from all facets of his life.
Scott was born in Boston and raised in North Easton. He graduated from Xaverian Brothers High School in Westwood, Massachusetts in 1985 and Boston College in 1989. After working for several years with his father in the construction field, he co-founded and served as President of a2c Consulting of Braintree and Philadelphia.
An avid sports fan, Scott loved all Boston teams, especially the Patriots, Bruins, and BC Eagles. However, his favorite teams were his daughters', and he loved celebrating their goals at both the high school and collegiate levels. In addition to cheering for his teams, Scott loved planning family trips and traveling with his girls, trying to reel in big fish, and spending time with cherished, lifelong friends.
Visiting hours will be held in the Dolan Funeral Home, 460 Granite Ave., EAST MILTON SQUARE, Tuesday, March 10, from 4-8 pm. A Mass of Christian Burial will be held in St. Elizabeth's Church, 350 Reedsdale Road Milton, on Wednesday, March 11, at 10:00 am. A private burial will take place in Milton Cemetery. Donations in honor of Scott may be made to the American Heart Association; 300 5th Avenue-Suite 6; Waltham, MA 02451 or www.heart.org