Kathleen T. Connor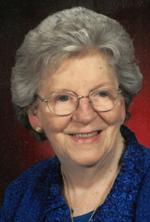 Kathleen Teresa (Carroll) Connor of Milton, MA, originally from Dorchester, returned to God on February 13, 2020.
Kathleen was joyously welcomed to heaven by her husband of 60 years, the late Roger T. Connor and sons Daniel, K. Michael, and Paul. She was the daughter of the late Christopher and Eileen Carroll of Limerick, Ireland, and Dorchester. Kathleen is survived by her children, Roger and his wife Ruthann of Poughkeepsie, NY, Kevin and his wife Melissa of Austin, TX, and Eileen and her husband Bill of Long Valley, NJ, and Laurie Masterson of West Warwick, RI.   Kathleen was a loving grandmother to Daniel, John, Christopher, Narise, Roger, and Liam Connor; Megan Cotter and her husband Chris; and Kathleen, Maggie, and Elizabeth Callahan. She was great grandmother to Emily, Joseph, and Charles Cotter and Elijah Connor.
Kathleen was a long-time administrative assistant at Milton Academy and volunteered at the front desk at Milton Hospital for over 20 years. She and Roger were very active members of the Boston College Class of 1952 and loved traveling all over the world. They enjoyed living at Pine Tree Brook in Milton before Kathleen moved to Fuller Village in 2019 where she recently made many wonderful new friends.
Special thanks to her neighbor, Ginny Hamel, and the South Shore VNA and Hospice.
A Mass of Christian Burial will be celebrated in Saint Agatha Church, Milton, Monday February 17 at 10:30AM.  Relatives and friends invited.  Visiting hours Sunday February 16th 2:00pm-5:00 PM in Dolan Funeral Home, 460 Granite Avenue, EAST MILTON SQUARE.  Private interment in Milton Cemetery at a later date.
In lieu of flowers, donations can be made to the Milton Council on Aging, 10 Walnut Street, Milton, MA, 02186.