Joseph Adams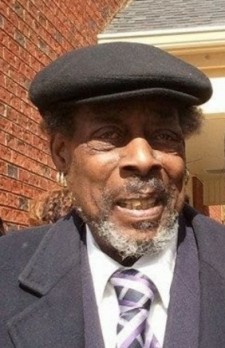 Joseph Bernard Adams was born on October 29, 1946 to Cleveland and Bessie Adams in Marion County, South Carolina.  "Joe" as he is affectionately called is the third oldest of his siblings.  At an early age, Joe moved to Boston, MA with his family and began to help take care of his younger siblings.  Until his death, his family looked to him as a source of help when in need.
In 1972, Joe married Betty White and they have 3 sons from their union. They raised their family in Orchard Park (Gardens) for many years until moving to Dorchester. Joe worked at the Wolf syrup company, Neponset Steel before becoming a laborer for more than 20 years a part of Labor Union Local 151 until his retirement.
Joseph leaves precious memories with his wife of 48 years, Betty, sons Anthony (Tawanna) and Andrew (Tammy) both from Boston, MA.  Shawn B. Adams preceded him in death.  He has 6 grandchildren: Jannell, Justin, Anthony Jr, Aaron, Avean, Andrena and 2 great grandchild NeVaeh and Justin Jr.  His siblings: Elizabeth Adams-Rowell, Frank Adams, Jonathan Adams, Effie Avant, Cato Adams, Annie Smith, Hazeltine Davis, Christa Mae Edwards (Alvin), Brenda Wilson (Isaiah), Rufus Davis, Katherine Hyatt and Lizzie Davis Prioleau.  His brothers Cleveland Adams Jr, Master Adams, Barnett Sellers and Winston Adams have passed on.  Joe has a host of nieces, nephews, cousins, a community of friends and his favorite nephew Clayton "Chubby" Rowell was just like a brother to him to keep his family laughing!  He will be missed!  
Funeral Services will be held at the Dolan Funeral Home, 1140 Washington St., DORCHESTER LOWER MILLS, on Monday, February 24 at 11am. Visitation will be held prior to the service from 10-11am. Interment at Fairview Cemetery.