John P. English, Sr.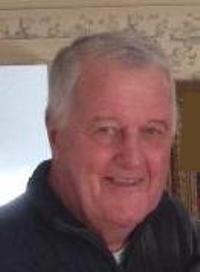 John "Jack" P. English Sr. of Milton died February 17, age 84. Born in Boston to the late Thomas A. English and Mary A. (O'Sullivan) English. Jack was a lifelong resident of Milton. He graduated from Boston College H.S. and Boston College. He was a proud member of the U.S. Army. After his service he carried on the family business, as the proprietor of Tom English Pubs in South Boston and Dorchester for over 50 years. Jack enjoyed a wide array of hobbies and passions. He was an avid gardener, birdwatcher, a die hard Red Sox fan, military buff as well as enjoyed fishing on the Cape. He was a founding member of the Yaz Softball League in Milton. What he enjoyed most was sharing his time with his wife, children and many grandchildren.
Jack was the beloved husband of Suzanne (Weeks) English for 60 years.  Devoted father of Nancy Marie Fitzgerald married to Brian J. of Wayne, PA, John P. English Jr., of New Orleans, LA, and the late Michael Patrick English and Brenda Jean English – Yovicsin. Brother of Mary Anne English of Osterville and the late Thomas A. English, Jr.  Grandfather of; Connor, Jake, Maggie, Griffin, Kennedy, Liam, Porter, Nolan, Walker, Rose. Brother in Law of Marcia English. As well as, endeared family friend Igor Popienko.
Jack the patriarch of the English family, his love, presence and devotion will be greatly missed.
Funeral Services will be private.
If desired contributions in Jack's memory may be sent to The Salvation Army, Attn: Development, 25 Shawmut Rd., Canton, MA 02021