Fernande Occeus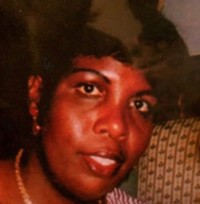 Fernande Occeus of Boston, MA, originally from Gonaives, Haiti, passed away on Saturday, February 8, 2020.
Fernande was welcomed to heaven by her late husband Jean H. Roseney. She was the daughter of Toussaint and Annoudiela Occeus of Gonaives, Haiti. Fernande is survived by her 5 children, Jean E. Roseney, James Roseney, Sherly Roseney, Gina B. Occeus and Richardson Guerrero. She also leaves behind a host of grandchildren, siblings, nieces, nephews and cousins who will miss her dearly.
Funeral Service at Tabernacle Baptist Church,575 American Legion Highway Roslindale, MA, Saturday, February 22, at 9am. Relatives and DORCHESTER LOWER MILLS, Friday, February 21, 4–8 pm. Interment Fairview Cemetery, Hyde Park.