Edward P. Collins, Jr.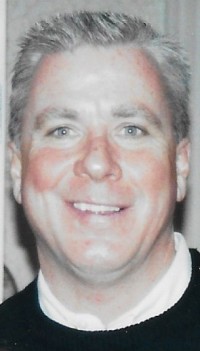 Edward Patrick Collins, Jr., age 64, passed away at his home in Milton, Saturday February 22, 2020.
Eddie was born on August 2, 1955 in Boston, MA to Edward P. Collins, Sr., and Catherine Z. (Nagle) Collins. A life-long resident of Milton, MA, Eddie went to St. Agatha's School and Milton High School. After graduating, Eddie first worked at Milton Men's Clothing Store, where he developed his enduring taste for sharp dressing. As the grandson and son of MBTA employees, at age 21 he went to work for "The T". He completed an associate degree in Electrical Engineering and stayed at The T for 30 years. After retirement, he worked as a mortgage broker for several years.
In 1989 Eddie married Joan Kirby (now Murphy), also of Milton. They had three beautiful children: Olivia, Liam, and Julia. Eddie's children were always the center of his universe. A simple question of "How are the kids?" would light up his face with love and pride as he regaled the listener with their accomplishments and talents. He was a devoted father, taking a very active role in every aspect of his children's lives.
He was an avid golfer and would travel near and far to play storied courses. Most recently, he was a member of the Norfolk Golf Club of Westwood. A devout Boston sports fan, he was a walking encyclopedia of Pats, Sox, Bruins and Celtics statistics and trivia. He also loved to watch Jeopardy. Most nights, he and his youngest sister would text each other their guesses for Final Jeopardy (Eddie almost always knew the correct answer).
Eddie was out-going, sociable, and well-loved by his large cadre of friends. He had a loyal and generous spirit, and was always ready to help anyone, friend or stranger. He had the ability to light up a room with his terrific sense of humor, huge smile, and infectious laugh. Proud of his Boston accent so thick you could cut it with a knife, he enjoyed confounding his now-adult children's out-of-state friends with words like "blinkah" and "chowdah". He was the King of the Corny Dad Joke (What is the first thing that an elf learns in school? The elf-abet).
Eddie, now that you are up in Heaven, we know you have found your way to the sports bar and are sitting with Ted Williams, John Havlicek, and the rest of your heroes. Save a spot at the bar for us.
Devoted father of Olivia Collins, Liam Collins, and Julia Collins all of Milton. Beloved brother of Mary Lowney of Weymouth, MA, Theresa Collins of Washington, D.C., Francis Collins of Hingham, MA, Daniel Barrett of Florence, MA, and Louise Collins of Attleboro, MA, and the late Anne Barrett.   He had ten nieces and nephews, one great-nephew and three great-nieces.
A Mass of Christian Burial will be celebrated in St. Agatha Church, Adams Street at Brook Road, Milton, Thursday, February 27 at 10:30 am. Visiting hours at Dolan Funeral Home, 460 Granite Avenue, EAST MILTON SQUARE, Wednesday 4-8 pm.  Interment Milton Cemetery.
If desired, contributions in Eddie's memory may be sent to the Robert "Bubba" Maloney Scholarship Fund, c/o Tom Gunning, BTEA, 100 Grossman Drive, Suite 300, Braintree, MA 02184.