Marie Christine Lamarre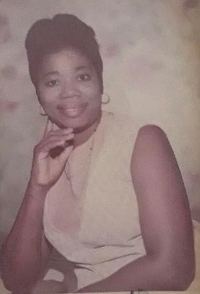 Marie Christine (Blain) Lamarre, lovingly known as "Nina de Blain", passed away on Friday, January 10, 2020 after a long battle of terminal illness.
She was born in Port-au-Prince, Haiti on April 19, 1935 to the late Joseph Blain and Inocia Edouard. She was raised in the neighborhood of Bel Air where she attended Lycée Des Jeunes Filles. There, she completed a vocational program and gained the necessary skills that would aid in her succession to later become the first woman ever employed in the male-dominated Haitian Federation of Soccer.
In 1959, she married the late Michelet Lamarre where they lived together in Delmas, Port-au-Prince before relocating to Manhattan, NY in 1967. She is survived by her three children, Rudolph, Marc Harry, and Micheline. She is also survived by her 8 grandchildren and 1 great grandchild.
Visiting hours will be held at the Dolan Funeral Home, 1140 Washington St., DORCHESTER LOWER MILLS, on Friday, January 17, at 9AM. A Mass of Christian Burial will be celebrated in Saint Matthew Church at 11a.m. Interment at Fairview Cemetery. Relatives and friends invited.