Gene H. Brown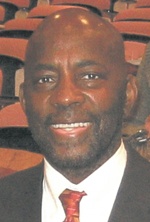 Gene H. Brown 77, of Milton, Massachusetts passed away on Wednesday, January 22, 2020 at The Massachusetts General Hospital in Boston, Massachusetts. He is survived by his daughter Gena and was preceded by his wife Marie Brown; and his parents Malchester Sr. and Alice Mae Brown. He was also preceded in death by his brother Carl and sisters' Joyce and Clementon. Gene was born in Boca Raton, Florida on July 26, 1942. He was the second oldest child of six siblings.
Gene leaves to mourn his passing, his older brother Malchester Jr. of California, his youngest sister Grace of Florida. Gene is also survived by a host of nieces, nephews, cousins, dear friends and business associates who were part of his inner circle.
After graduating from Carver High School in Delray Beach, Florida; Gene attended Florida A&M University to receive a B.S. in Education. He continued his education at Boston College, where he received a Masters' in Education. Early on in his career, Gene accepted a position with the Peace Corp in Washington. Gene's resume later entailed a lengthy career of 45 years with the US Federal Government working for the US Administration for Community Living, Administration on Aging, as an Aging Program Specialist.
Gene will be remembered as a bright, shining light in the various communities he has served. Funeral services will be held on January 29, 2020 at The Concord Baptist Church in Milton at 12PM. In lieu of flowers, donations may be made out to The American Heart Association. PO Box 417005, Boston, MA 02241-7005.