Roberta Budd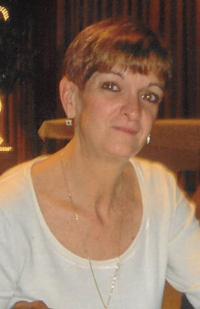 Roberta Marie (Smith) Budd, was born on May 29, 1956 in Newton, MA. She lived her entire life in the Dorchester, Roxbury, and South End parts of Boston.  Roberta's career spanned over 25 years in the healthcare industry as a claims examiner at companies such as Blue Cross Blue Shield, Harvard Pilgrim, Network Health, BMC and most recently, Tufts Health Care.
The family takes great comfort in believing Roberta is now reunited with the love of her life, Kenny. She made her departure just in time for them to spend their 35th wedding anniversary together on December 22. True soulmates married for 32 years, and best friends for over 40 years. From coworkers, to friends, to homeowners, to parents, their relationship was one that many admired. Through thick and thin, their love for one another never wavered.
In addition to their two biological daughters, Karyssa and Ronee, Roberta played an active role in raising many nieces and nephews, alongside her husband. Eric Smith was the son they never had. The late Tiffany Lomax was their "first daughter", and Stephanie Milton was, as she called herself, "the spoiled little rich daughter". Olivia Gomes, their first biological granddaughter, was honored to share her Nana with James Green and Heaven Lowery. Whether by blood or a faint encounter, Roberta was Nana, Ma, Aunie, or Auntie Bert to many, many more.
Roberta Marie Budd, 63, of Dorchester, passed away peacefully at home on Tuesday, December 10, 2019. She was surrounded by her family and dear friend Durrell Sams.
Roberta Budd is preceded in death by her husband Kenneth Budd, mother Antonina Smith, and niece Tiffany Lomax. She is survived by her daughters Karyssa and Ronee Budd, and her son Eric Smith. Grandchildren: Olivia Gomes and Kahliah Smith; great nephew James Green and great niece Heaven Lowery. Nephews: Kevin Qualls, Reggie Perry, and Kareem Lomax. Nieces: Shenelle Willis. Goddaughter: LaDawn Hicks. She will be loved and remembered by her extended family, many friends and loved ones.
Visitation at Dolan Funeral Home, 1140 Washington St., DORCHESTER LOWER MILLS, Tuesday, December 17 from 6-8pm. Relatives and friends invited.