Ima Jean Hill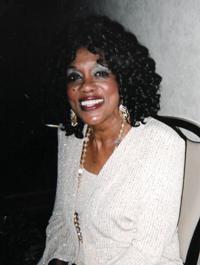 Ima Jean (Gaston) Hill, 76, of Mattapan, MA passed away on Friday, December 13, 2019, surrounded by her loving family.
Beloved wife of Addison Hill.Loving mother of Vincent Nelse Hill, of Brockton,Ma Allison Hill, of Mattapan Ma, and Joy (Hill)Reid of South Carolina, and their spouce(s), Jaymie Hill of Brockton, Ma and Ronald L. Reid of South Carolina.
Grandmother of Zykiah Hill, Cameron Hill Sr., Leigha B. Reid, Gaston B. Reid, Ronald C. Reid. Great grandmother of Janiya Hill, Cameron "Shag" Hill Jr., and Ella Jazmine Baptista.
Visitation at Timothy Baptist Church, 35 Highland St., Roxbury, Thursday, December 19, from 10-11AM. The Funeral Service will begin at 11AM. Interment Fairview Cemetery, Hyde Park. Relatives and friends invited.