Dutris Barnes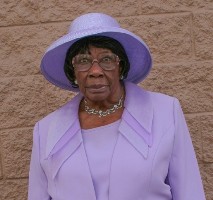 Dutris Barnes of Dorchester, passed away on Tuesday, November 26, 2019 surrounded by family.
Loving mother of Margaret Francis, Phillip Green, Lorna Mills, and Pauline Green. She also leaves behind a host of grandchildren and great grandchildren.
Visitation will be held at the Gladtidings House of Prayer for All Nations, 573 Norfolk St., Mattapan on Saturday, December 7, from 9-10AM. Funeral Service will begin at 10AM. Interment at Oak Lawn Cemetery.