Arthur Hacking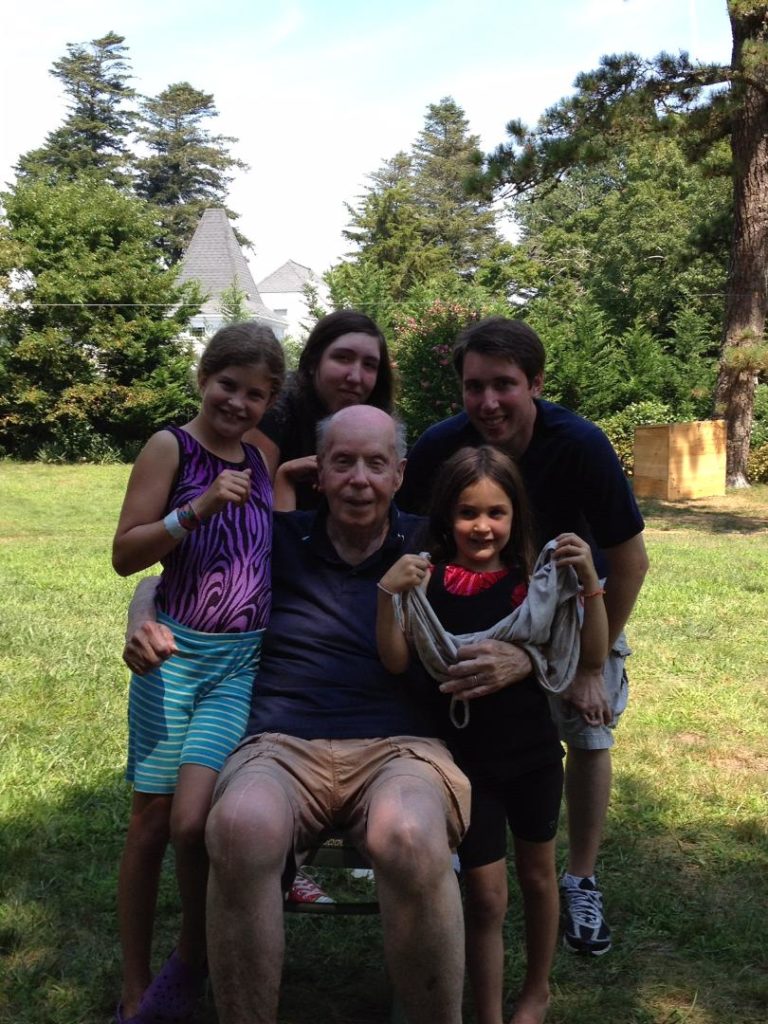 Arthur Hacking, of Milton, passed away peacefully on Sunday, September 29, 2019, at the CareOne facility in Randolph. At 87 years old he had a very long and fulfilling life filled to the brim with memories of friends, family, and colleagues.
He graduated from Cranston High School in RI and then attended Wilbraham Academy in MA. From Wilbraham he went on to study at Brown University (Class of 1954), before transferring to the Rhode Island School of Design (Class of 1955) to pursue a growing passion for architecture.
His career as an architect was dedicated to helping to create and build spaces where individuals and teams could thrive and do their best work for those they served. Much of his most cherished work was in the biomedical community helping Children's Hospital, Brigham & Women's, Deaconess, Harvard Medical School, Lahey Clinic, Milton Hospital, and other organizations to build beautiful and functional patient care, administrative, and research spaces. He was a champion of the needs of patients, doctors, allied health staff, researchers, and administrators and strove to create environments where both aesthetic form and efficient function were in balance. In addition to his work with medical centers, Mr. Hacking was a trusted adviser to Mayors of Boston for more than 30 years on projects large and small. He was always willing to lend an attentive ear and thoughtful counsel when asked.
The family takes great comfort in believing Arthur is now reunited with the love of his life, Claudia Hacking, to whom he was married for more than 30 years before her passing in 1999.
He is survived by his beloved children, Antony Hacking and his wife, Dr. Hilary Levine of New York, NY, and daughter, Sara Hacking.
Cherished Papa to Jonathan Adler and his partner Kelly Talbot, of Avon, Meagan Adler, of Abington, and her partner, Brendan Stebbins, of Stoughton, Aliza Hacking of New York, NY and Lili Hacking of New York, NY. He believed in the talents and potential of his grandchildren to make their dreams come true.
In addition, he leaves dear brother Ken Hacking and his life partner, Sue Stringham of Warwick, RIand many beloved cousins, nieces, nephews, and close friends.
The family wishes to offer special thanks to the wonderful doctors, nurses, caretakers, aids, and staff at Winter Valley, Standish Village, Milton Hospital, Alliance Health, Royal, and CareOne who supported, loved, and cared for Arthur over these last years.
All who cared about and loved Arthur are welcome to join us on Saturday, December 7, at 10:00 AM for a Memorial Service to celebrate his life at the Dolan Funeral Home on 1140 Washington Street in Dorchester Lower Mills, MA.