Janet L. Ochs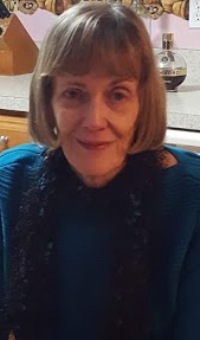 Janet Louise Ochs, 73, of Quincy, passed away suddenly at home on Thursday, October 31, 2019.
Janet was born in Boston, MA on January, 18, 1946; she was the daughter of the late Howard and Marion (MacKinnon) Ochs; sister of the late Thomas H. Ochs; and aunt of the late Julie (Ochs) Dempsey. Janet was raised in Quincy, MA and attended the local schools. She graduated from Cambridge School majoring in Medical Secretarial which she graduated with honors and was elected to the National Business Honor Society. Janet made her career at Boston University working as an Administrative Assistant and Administrative Officer in Department of Dermatology and retired several years ago.
Janet spent many summers growing up on Bear Island, Lake Winnipesaukee at her, grandfather and grandmother's summer home. She also spent many of years at her parent's second home in Sanbornton, NH. Janet enjoyed outdoor activities such as cross-country skiing, snowmobiling, and canoeing on the lake.
Janet spent countless hours in the kitchen as she was a great cook/baker. She enjoyed sharing her special meals and bake goods with her neighbors. She was the matriarch of the neighborhood and all the neighbors appreciated her very much. Janet took tremendous pride in her property and garden. The City of Quincy recently awarded Janet as one of 30 "Neat Neighbors" in the city.
Janet is survived by two great nephews of New Hampshire; sister-in-law Lillian R. (Chiano) Ochs, of Plymouth, MA and several cousins.
Visiting hours will be held Wednesday, November 13, 2019 from 5-7:30pm at the Dolan Funeral Home, 460 Granite Ave., EAST MILTON SQUARE. A Memorial Service will be held at Dolan Funeral Home at 7:30 pm. Interment will be private.
Donations can be made to Shriners Hospitals for Children, 2900 Rocky Point Dr., Tampa, FL 33607 or online at www.shrinershospitalsforchildren.org.