Ivor Martin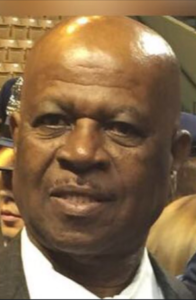 Ivor Martin, 75, of Dorchester, passed away on Saturday, October 19, 2019 surrounded by his loving family.
Beloved husband of Hermy Martin. Loving father of Judith, Triciagay, Brian, Alexi, Oma, and Andre Martin.
Visitation Friday, November 7 at Berea Seventh Day Adventist Church, 108 Seaver Street, Dorchester, from 10-11am. The Funeral Service will begin at 11am. Interment at Saint Michael Cemetery. Relatives and friends invited.