Chris Long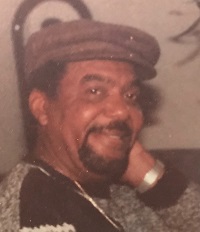 Chris Long, 78, of Dorchester, passed away on Sunday, November 3, 2019.
Born on July 7, 1941, he grew up in Jonesville, SC and was raised by his grandmother, Bessie Humphries, better known as Granny Doll (deceased).
Chris met his wife Eloise Long from Pacolet, SC in 1960 where they were married for 50+ years. Chris and Eloise left South Carolina for Boston in 1961 to find better opportunities for their family, which included three daughters and one son. Alice Faye Gadsden of Lincoln, RI, Beverly Denise Long of Atlanta, GA, Dolores Norris of Boston and the late Christopher Long.
Chris worked as a mason with Demetruis Lodge, serving his community for numerous years which he enjoyed immensely. He spent most of his career as a butcher at Newmarket Square in Boston where he enjoyed cutting meat and supplying to the local Boston restaurants.
He leaves behind his wife Eloise, daughters Alice, Beverly and Dolores a sister in-law Thelma Gist of Pacolet, SC, brother in-law, Walter Lee Gist of Long Beach, CA, 2 grandchildren, Jacorey Gadsden and Christina Long as well as a slew of friend. Predeceased by his son Chris, his parents James Long and Alice Goforth and his brother James Long.
Funeral Service at Dolan Funeral Home, 1140 Washington Street, DORCHESTER LOWER MILLS, Saturday, November 9th at 11:00 AM. Family and friends invited. A visiting hour will be from 10-11 AM, immediately before the service. Interment Fairview Cemetery, Hyde Park.
In lieu of flowers please send donations to the Alzheimers Association, 309 Waverley Oaks Road, Waltham, MA 02452