Ann Grace (Prescott) Ewing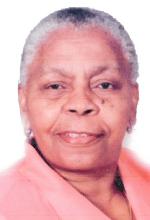 Ann Grace (Prescott) Ewing, 88, of Dorchester passed away November 20, 2019 with her loving family by her side.
Beloved wife of the late Samuel F. Ewing. Loving mother of Theresa Ewing, Victoria Mends and Suzanne Ewing all of Dorchester. Cherished grandmother of Laurence Ewing, Renee and Earl Mends.
Visiting hours at the Dolan Funeral Home, 1140 Washington Street, DORCHESTER LOWER MILLS, Friday, November 22nd from 6-8 PM.  Family and friends invited.  A Mass will be celebrated in All Saints Church, 209 Ashmont Street, Dorchester, Saturday, November 23, 2019 at 11:00 AM with a viewing from 10-11AM at the church.  Interment Cedar Grove Cemetery.