Thomas "Loke" M. Miller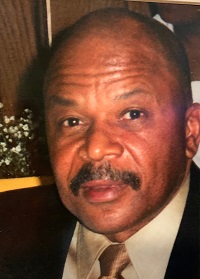 Thomas M. Miller, 71, of East Taunton formerly of Brockton passed away on Thursday, October 6, 2019.
Born in Winfall, North Carolina on June 15, 1948 to the late Deautry Riddick and Ethel Miller.
Thomas received his education in Perquiman County Union School System in Winfall, NC. He enlisted in the United States Army on January 24, 1968 and proudly served is country during the Vietnam War.
Later in life he met and married his one true love, Carla. Together the shared many years together.
Thomas worked for Raytheon for many years as a cable maker. He was an avid New York Giants fan. Thomas enjoyed spending time we those dear to his heart.
Beloved husband of Carla (Ensley) Miller. Loving father of Troy Miller, Freda Miller, Tameisha Ensley, Marquis Ensley, Maurice Williams and Janee Williams. Brother of James Riddick and his wife Virgie and Robert Miller and his wife Marissa. Grandfather of 8 cherished grandchildren. Thomas also leaves behind a host of niece, nephews, cousins, extended family and friends.
Predeceased by 10 of his siblings, Margaret "Arlene" White, Isabella Riddick, William I. Miller, Thomas M. Miller, Roger Riddick, Johnny Ray Miller, Odessa Hurdle, George Miller, Sgt. Ottis Miller, and Ernest (Bryant) Miller.
All services for Thomas will be held in Gatesville, North Carolina Saturday, October 19, 2019 at 1:00 PM. Please call Dennis J. Stalling Memorial Funeral Home, 202 Church Street Gatesville, North Carolina for information and directions.