Sadie Buonamano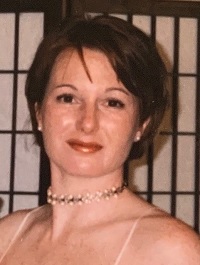 Sadie L. Buonamano, of Lowell, formerly of South Boston, passed away unexpectedly on October 22, 2019.
Daughter to Linda Upton of Lowell, mother to Alicia Buonamano of South Boston, sister to Michael Buonamano of Lawrence. Niece of Beverly Curran and her husband Mark of Nashua, Angela Scannell and her husband Paul of Milton, and Elaine Woodgate and her husband Brad of Duxbury. Loving cousin and loyal friend to many. Predeceased by her father John Buonamano and her grandparents Honora and William Ostiguy. 
Sadie was born and raised in Boston. Following, she spent many years as an innkeeper by the beach in Newport, RI, with her former husband Roland Caron. Most recently, Sadie resided in Lowell. She loved spending quality time with her daughter, Alicia, her nieces and nephews and many pets.
A Mass of Christian Burial will be celebrated in Saint Mary of the Hills Church, St. Mary's Road, Milton, Wednesday October 30 at 10:00 am. Relatives and friends invited. Interment Milton Cemetery.