Patricia Ann O'Neill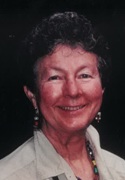 Patricia Ann O'Neill, a lifelong resident of Milton, MA and Easton's Point, Middletown, RI, passed away peacefully surrounded by her loving family on October 3, 2019.

Born on March 17, 1938, Patty was the daughter of the late Edward and Rita O'Neill. She graduated from Milton High School in 1955 and Newton College of the Sacred Heart in 1959. But her adventurous spirit would soon take her far from home.

Patty began her career as a reporter for the Quincy Patriot Ledger, where she worked for seven years, with a nine month hiatus to tour Europe and the Middle East. From 1966–1967, she worked as a mate and cook on a charter yacht in St. Thomas, USVI; she then volunteered with AmeriCorps VISTA in the South Bronx from 1967–1968, utilizing her fluency in Spanish.

These experiences and an indefatigable commitment to public service would send her back to Boston and Northeastern University School of Law, graduating in 1972. She joined Mass Public Defenders (now the Committee for Public Counsel), where she spent 30 years devoted to the pursuit of justice by providing legal representation for those unable to afford an attorney, and served as assistant Chief of the Appellate Division.

As a young woman, Patty was an avid horsewoman and skier, though these hobbies eventually gave way to what would become her true passion, birdwatching. What began with regional outings would later bring her across the US and to all seven continents. Vacation time was spent exploring Brazil, Peru, Colombia, Ecuador, Suriname, and Venezuela – sometimes alone. Soon came China, Japan, Kenya, Thailand, Bhutan, and India. Retirement allowed her to follow this pursuit nearly full-time, and she continued to explore remote locations worldwide, including a trip to Antarctica for her eightieth birthday. Her resultant "accidental big list" logged 7,000 bird species.

When she wasn't exploring the wildest places on Earth through her telescope, Patty could be found engrossed in a book or the New York Times crossword puzzle. In retirement, she also took classes in geopolitics and watercolor painting. She also served on the Town of Milton Conservation Commission and enjoyed volunteering for many organizations, especially Mass Audubon and the Newport Music Festival, Blue Hills Trailside Museum, Nuttal Society of the South Shore Bird Club.

Patty is survived by her sister Nancy O'Neill of Milton; brother Edward and his wife Patricia (Sweeney) O'Neill of Middletown, RI; niece Meg O'Neill and her husband Kurt Edenbach of Newport, RI; niece Sarah and her husband Drew Fernandez of Middletown, RI; nephew Colin O'Neill of New Orleans, LA; and her adored grandnephews and grandnieces Teddy, Nicholas, Carolina, and Oona. She also leaves her beloved cousins Maura Overlan, Frank and Juanita O'Neill, and Jim and Sandy O'Neill.
A Mass of Christian Burial will be celebrated in Saint Mary of the Hills Church, 29 Saint Mary's Road, Milton, Tuesday, October 8, 2019 @ 10:00 AM. Family and friends invited. Visiting hours at Dolan Funeral Home, 460 Granite Avenue, EAST MILTON SQUARE, Monday 4-7 PM. Interment Milton Cemetery.
In lieu of flowers, donations may be made to the Blue Hills Trailside Museum or Boston Health Care for the Homeless Program.
The family is also grateful for the care provided to Patty by Dr. David Fisher of Dana Farber.